Dodge Shakes Up Its Flagship Pony Car
Generally speaking, whatever Dodge (FIATY.PK) does, Mopar makes better. At least, in some cases, anyways, like this one: For the 2014 Dodge Challenger R/T, Dodge and Mopar are offering the Shaker package, which brings back the iconic Challenger hood from 1970.
Autoblog notes that the Dodge Challenger R/T Shaker brings in the same 5.7-liter Hemi V8 as the standard Challenger R/T, though upgrades have been made up front with a through-the-hood exposed cold-air intake system. The new hood scoop, situated front and center, is painted in satin black to match the decklid spoiler, and it funnels cold air directly to the Hemi shaking with the engine — hence the title.
With the Shaker pack, the Challenger comes equipped with a Super Track Pak that adds a new steering rack, brake linings, shocks, and 20-inch Goodyear Eagle F1 Super Car rubber; Autoblog reports that the  stability management system can be shut off entirely, while the interior of the car has been played with, as well.
All said and done, the package will tack on another $2,500 to the $36,995 MSRP of the Challenger R/T Classic. If you're needing more, though, Dodge and Mopar are ahead of you.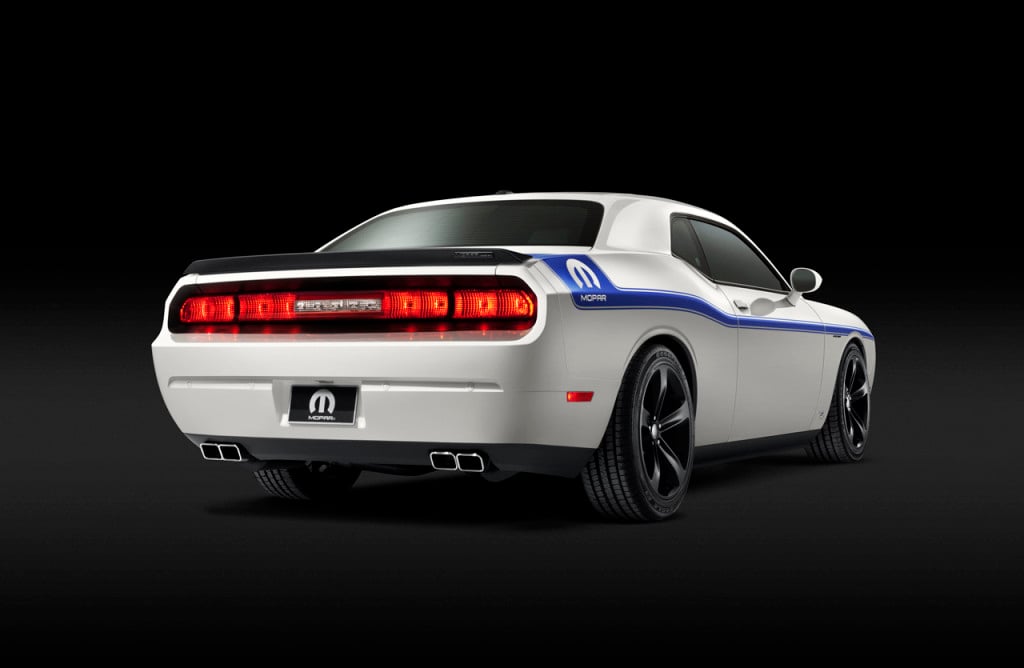 Dodge will be offering a limited-edition Mopar Challenger that falls in line with the 2010 Mopar Challenger, 2011 Mopar Charger, 2012 Mopar 300, and the 2013 Mopar Dart, according to Autoblog. This model will have the same Shaker hood intake, Mopar graphics and wheels, an upgraded interior, and numerous optional items from Mopar's extensive menu.
The price for this package hasn't been disclosed as of yet, but since only 100 units will be made, it'll probably be fairly lofty.
Don't Miss: Toyota to Lay Its FJ Cruiser Down to Rest.