Does EA Have Any Game Left?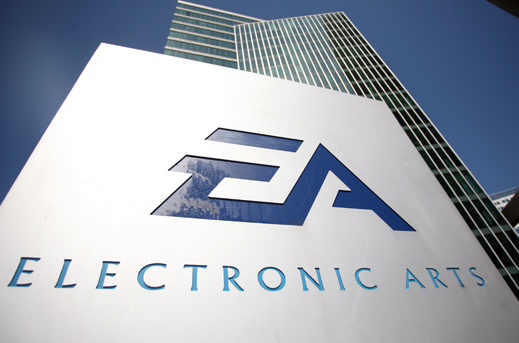 Electronic Arts (NASDAQ:EA) stock is up more than 100 percent in the past year. The share price has surged during a period in which CEO John Ricciteilo resigned after a disastrous release of a new SimCity game and the company was voted the worst company in America for the second time in a row. So what's actually behind the rise of the stock, and can it continue to climb higher? Let's use our CHEAT SHEET investing framework to decide whether EA is an OUTPERFORM, WAIT AND SEE, or STAY AWAY.
C = Catalysts for the Stock's Movement
After the resignation of its CEO and "winning" the title of worst company in America earlier this year, EA managed to give investors good news via its first-quarter earnings results (from an accounting perspective, these results were actually EA's fourth-quarter 2013 results). EA's first-quarter revenue was up 6 percent from the year before and its gross margin increased by 10 basis points due to increased sales in higher margin mobile gaming and increased cost-cutting initiatives.
EA's new strategy focuses on growing its social and mobile game offerings. The company has performed well so far: Mobile game revenues increased 21 percent from the previous year. EA is also enjoying success in generating incremental sales and stronger user engagement from bringing its most popular console games to mobile and social platforms. Look for EA's mobile game revenues to continue to grow, as the company has 15 new mobile titles slated for release this year.
EA has been in the business of creating and maintaining relationships this year. Recently, the company inked contracts with Disney (NYSE:DIS), in which the company will produce a line of Star Wars games, and Hasbro (NASDAQ:HAS), in which EA is planning on releasing adaptations of popular board games on mobile platforms such as Monopoly. EA seems poised for success on new generation console releases later this year by Microsoft (NASDAQ:MSFT) and Sony (NYSE:SNE). The company recently renewed its contracts with major sports organizations and is set to release new sports titles along with the release of next-generation consoles.
E = Excellent Relative Performance to Peers?
While EA looks poised for profitability this year, how does it stack up against its chief competitor, Activision Blizzard (NASDAQ:ATVI)? Activision has a much more attractive operating margin, due mainly to more in-house content production. Additionally, Activision is relatively less expensive than EA with a forward P/E ratio, and it pays a healthy dividend yielding 1.3 percent. Its growth prospects are more stifled than EA's because of declining popularity in its World of Warcraft game series and increased competition facing its celebrated Call of Duty game. EA's growth rate is projected to be higher as margins continue to grow and the company pushes into the mobile and social gaming sectors.
| | | |
| --- | --- | --- |
| | EA | ATVI |
| Forward P/E | 16.79 | 14.80 |
| PEG Ratio | 1.31 | 2.29 |
| Operating Margin | 3.24% | 30.93% |
| Growth Est. (Next 5 yrs.) | 15.18% | 7.65% |
T = Technicals on the Stock Chart are Strong
Electronic Arts is currently trading at around $23.75, well above both its 200-day moving average of $18.66 and its 50-day moving average of $22.75. The stock has been experiencing a strong uptrend over the past year and is up more than 100 percent over the last 12 months. The stock hit a fresh 52-week high of $23.99 on Monday.
Conclusion
With a new CEO in place and a clear focus on expansion into the growing mobile and social gaming spheres, EA should experience stable profitability in the medium term. However, the company is expensive right now compared to its historical price-to-earnings ratio. EA seems to have put its PR problems and release glitches in the past and has an impressive lineup of games in the pipeline. In-house content creation is an area EA must expand on to maintain success in the marketplace. Still, EA doesn't appear to have ample growth prospects to justify its relatively high price. Investors should WAIT AND SEE if they can acquire shares of EA at a lower price in the future.
Using a solid investing framework such as this can help improve your stock-picking skills. Don't waste another minute — click here and get our CHEAT SHEET stock picks now.