Does Obamacare Mean Fewer Doctors and Less Accessible Healthcare?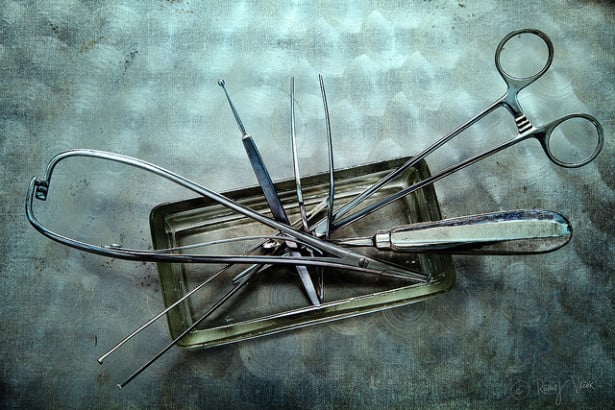 Even though the consulting and actuarial firm Milliman calculated that total healthcare costs for a typical family was more than the cost of one year at an in-state public college, costs actually rose at the lowest rate on record last year. Yet, the firm also noted that the government's Affordable Care Act has had little effect on price increases thus far. The nation's healthcare system is already in crisis, but the problem is not just exorbitant healthcare costs.
While Obamacare will provide 16 million people with health insurance through the expansion of Medicaid and the new exchanges next year, recent data suggests that the influx of millions of new patients into the healthcare system will exacerbate some of the system's other problems as well.
NEW! Discover a new stock idea each week for less than the cost of 1 trade. CLICK HERE for your Weekly Stock Cheat Sheets NOW!
America's is currently suffering from a doctor shortage and more than half of the nation's emergency rooms are over capacity.
According to the Association of American Medical Colleges, the United States is short approximately 20,000 doctors, and that shortage could quintuple over the next decade because of the aging of the American population. Nearly half of the 800,000-plus doctors in the United States are over the age of 50. Obamacare is only serving to further decrease the nation's doctor corp. A Physicians Foundation survey of 13,000 doctors discovered that 60 percent of respondents would retire today if they could, an increase from 45 percent who gave the same answer before the legislation was passed.
The prospect of 9 million more Medicaid patients and an onslaught of individuals covered under plans bought on state-run insurance exchanges, is a daunting one. Doctors have long limited the number of Medicaid patients they will treat because of the program's low reimbursement rates. The program pays just 60 percent as much as private insurance. A study published by the peer-reviewed journal Health Affairs found that only 69 percent of doctors accepted new Medicaid patients in 2011. For many doctors, the costs of treating a patient on Medicaid are higher than what the government will pay.
Problems have only become worse as cash-strapped states have attempted to rein in spending on Medicaid; many states have not increased payments in many years. In fact, Kentucky has not raised them in two decades. By throwing nine million additional people into the system, without finding a remedy for this problem, the Affordable Care Act will make it even harder for Medicaid patients to find doctors. With the government involving itself to a greater degree in healthcare, as Obamacare mandates, insurance providers worry that they may have to taken on a greater proportion of healthcare costs. Already, healthcare providers have signaled that they may turn away patients who purchase insurance on the exchanges as well.
NEW! Discover a new stock idea each week for less than the cost of 1 trade. CLICK HERE for your Weekly Stock Cheat Sheets NOW!
For example, individuals covered by Blue Shield's exchange plan in California will have access to just about a third of its physician network. Furthermore, the UCLA Medical Center and its doctors are available to customers of just one plan for sale through Covered California, while the prestigious Cedars-Sinai Medical Center is not taking anyone with exchange insurance.
If Medicaid patients and new exchange enrollees cannot actually see doctors, their only recourse will to visit the emergency rooms for care. But with so many ERs filled over capacity, causing the closure of more than 650 in the past two decades, that is not a good solution. There are facts that back up this supposition; Harvard researchers have discovered that emergency room utilization increased in all 11 Massachusetts hospitals after a carbon-copy of Obamacare was implemented in 2006.
Follow Meghan on Twitter @MFoley_WSCS
Don't Miss: Anxious Investors Send Markets South.