Does Spanish Economic Growth Hint at a Recovery?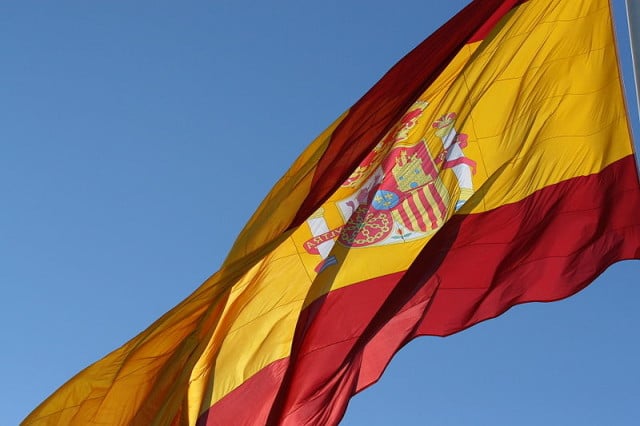 Spain's economy may be on the verge of a turnaround, at least according to a report released by the Bank of Spain, Reuters reports.
The report says that quarterly economic growth for the country came in at 0.1 percent for the third quarter of 2013. Though this may not seem like a large gain — and it is not — it follows nine consecutive quarters of economic contraction, meaning that it is a marked improvement in the data from the past two years. After accounting for the growth, Spain's economy is still 1.2 percent smaller than it was at the same time last year, according to the bank's estimates.
The report also covered topics such as inflation, which saw a drastic drop in September, and national debt, which some economists indicated to Reuters is a sign of the steep hill that Spain will have to climb in the coming years. Some have pointed to a change in how taxes impact the inflation rate as the main driver for the drop in rates from August to September, saying that waiting for data from future months would be a good idea before claiming that the decline in inflation rates represents any sort of trend.
Spain's budget deficit for next year is targeted at 5.8 percent of gross domestic product; this would bring the country's total national debt to nearly 100 percent of its GDP. Though the country has abided by restrictions placed by international lenders after accessing money from such groups to fund its banking sector, Spain remains plagued by rising debt levels, and calls for further austerity measures are stifled by the country's continuing poor economic performance.
Spain has benefited from such trends in the eurozone like low interest rates set by the European Central Bank and a recent upsurge in financial market activity. However, the impact of the measures has not been as high as in some other nations, simply because Spain does not have the same capital available to businesses that a country such as France or Germany possesses.
Though the report forecast a small increase in household consumption, there is expected to be little spillover into the housing market. The existence of a large stock of houses for sale in the country has seriously dampened the Spanish housing industry, a trend that is not expected to fix itself anytime soon.
Another piece of good news came in the category of employment, which only declined at a rate of 0.1 percent in the third quarter of this year. That brings the year-over-year rate of decline to 3.1 percent. If Spain can continue to minimize contractions in the nation's employment statistics, that would be a major step toward turning the country's economy around. While little improvement is expected in unemployment figures — which still remain above 25 percent — making sure that the workforce is not contracting would still be seen as a win by many economists.
Don't Miss: 9 States With the Most Economic Opportunity.