Does the Crown Still Fit? Toyota Camry's Domination Is Waning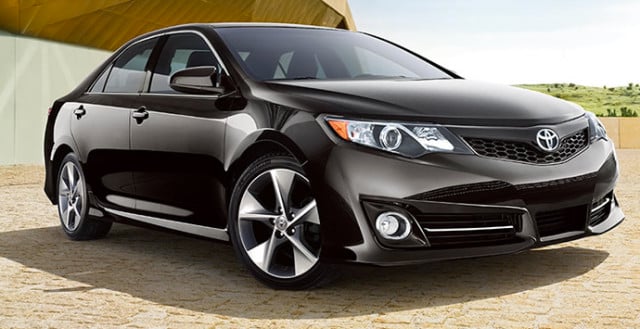 Toyota Motor Corp.'s (NYSE:TM) Camry has long been touted as America's best-selling car, and the automaker can attribute a great deal of its success to the practical and efficient mid-size sedan. Of the past 16 years, the Camry has enjoyed the top spot in the market for 15, but now, thanks to increased competition and a recovering U.S. automobile industry, that winning streak could soon be coming to an end.
According to Bloomberg, industry analysts are now recognizing Toyota's loosening grip on the mid-size sedan market, and they are predicting that the Camry's dominance could run dry as early as 2014. Some of the Camry's biggest challengers — including Honda Motor Co.'s (NYSE:HMC) Accord and Ford Motor Co.'s (NYSE:F) Fusion — are already coming closer to stealing its sales crown, and although some believe Toyota will be able to hold out for one more year, many forecast that 2014 will mark the end of an era.
But although Toyota might soon lose its bragging rights, it doesn't mean the Camry will go anywhere anytime soon. Its leadership is here to stay — it just may no longer have the numbers to prove it. And, as it turns out, that might not be all bad. Bloomberg highlights that profit is actually much more important to automakers than volume is, and Toyota has already had to drive down its transaction price on the Camry in order to maintain its leading sales figures.
While the price on a Camry has sunk 6.4 percent this year through August, the Accord's transaction prices rose 7.7 percent, and the Fusion's increased 4.5 percent, illuminating the solo price sacrifices Toyota has had to sustain in order to keep its crown; that doesn't even take into account the Camry's incentives.
Looking at sales figures, one can recognize that the Camry still has some ground on its competitors, but it is consumers' increased consideration of other vehicles that has surprised analysts, leading them to make predictions about the Camry's waning dominance.
According to Bloomberg, now, only 3 percent of all people in the market for a new vehicle claim that they would consider buying a Camry, while 4 percent said the same a year ago. That reflects an interest decrease, while the Accord currently enjoys an interest increase; 4 percent of people are now willing to consider an Accord purchase, while 3 percent said the same in 2012. The Fusion also has a 4 percent rate.
Christopher Chaney, Strategic Vision's vice president, highlights how these numbers are significant, saying to Bloomberg: "There's definitely something measurable taking place. When you increase the level of consideration, the sales always follow. Fusion is on a pretty good path. They're getting attention."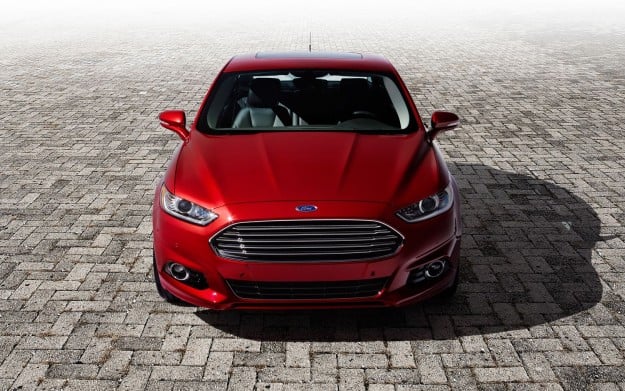 That certainly reflects good news for the Camry's main rivals, and Ford is reportedly already preparing for that increased demand as it ramps up production of its Fusion sedan. The Dearborn, Michigan-based company has already opened another Fusion assembly line, and the automaker is continuing to hire more laborers as it prepares for the best-case scenario.
Toyota will continue to revamp its iconic vehicle as it works to compete with its increasing number of competitors, but as long as it succeeds in appealing to the pragmatic buyer and keeps up with its aggressive pricing strategies, analysts are confident its success will be here to stay, even if its leading bragging rights aren't.
Don't Miss: Tesla Goes Full Rental