Does the Latest Data Spell Trouble for a European Recovery?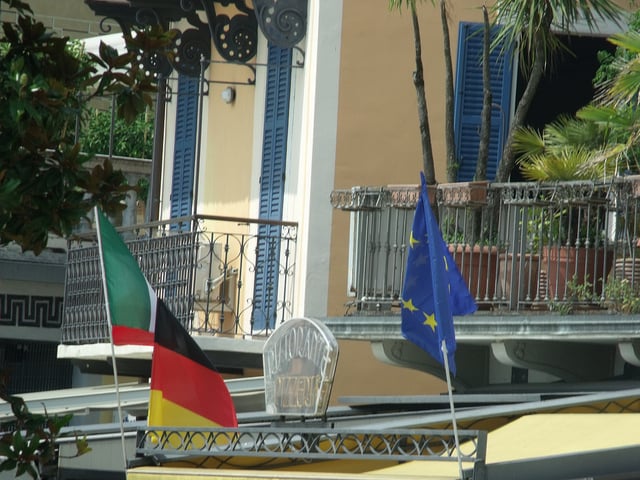 The latest releases from Eurostat show a rise in unemployment rates in the eurozone as well as decreased inflation rates in the area. This combines to create a worrisome picture that some have indicated may dampen hopes of a quick economic recovery for the eurozone.
Unemployment in the eurozone in the month of September was 12.2 percent. Although this is constant from August, Eurostat also revised August's numbers up from 12 percent to 12.2 percent, meaning that, effectively, unemployment levels have come in at 0.2 percentage points higher than the office's prediction. The persistently high unemployment rate for the region has been a perpetual thorn in the side of those who are claiming that the eurozone's recovery is underway.
Meanwhile, inflation dropped to almost record lows, standing at 0.7 percent annually for the month of October. This is down from September's levels of 1.1 percent and significantly lower than last year's rate in October of 2.5 percent. October was also the fourth straight month in which inflation rates have either kept constant or declined in the the eurozone.
The decrease in inflation rates was driven primarily by a drop in energy prices in the region, which sank by 1.7 percent between last October and this October. In addition, inflation of food, alcohol, and tobacco, which was regularly coming in at above 3 percent before this September, dropped to under 2 percent in October.
This has triggered concerns over deflationary pressures in the region, as 0.7 percent comes in significantly below the European Central Bank's official goal of having inflation no greater than 2.5 percent. The United States has singled out Germany as the cause for the low inflation rates, citing the country's reliance on exports as keeping inflation in check. However, Germany has responded with animosity to the attack, saying that the country's trade surplus has been dropping over the past several years. The debate has only worsened relations between the U.S. and Germany, which have already been tense over the revelation that the NSA was monitoring the telephone communications of German chancellor Angela Merkel.
A closer look at the unemployment report reveals another cause for concern. Youth unemployment rates remain at just below 25 percent for the whole eurozone, and at over 50 percent in countries such as Greece and Spain. Youth unemployment is a particularly problematic issue because it means that many young people are not building the education and work experience necessary to advance and contribute to the economy later in life.
Don't Miss: Jobless Numbers Still Suggest Sluggish Labor Market.