Does the Word 'Retirement' Even Resonate With You Anymore?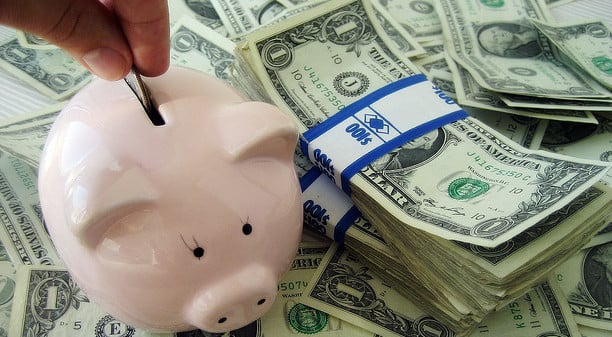 To put it lightly, planning for retirement can be a nightmare. The current economic environment is uncertain at best, and most Americans are too concerned with overcoming the financial hurdles facing them right now to be bothered with thinking about the challenges down the road.
Surveys suggest that 92 percent of people believe there is a retirement crisis in America. Earlier this year, a report was published by Senator Tom Harkin, Chairman of the U.S. Senate Committee on Health, Education, Labor & Pensions, determining that there is a $6.6 trillion retirement deficit in in the U.S. that is only getting worse, and that only 14 percent of people believe they will have enough money to live comfortably in retirement.
As pensions become increasingly rare and Social Security evaporates, it's up to each individual to take charge of his or her own retirement. The challenge facing young and middle-aged people is obvious: try to save and invest appropriately and keep costs low — a retirement account will only grow if it is fed and well managed. However, there is a question facing people who are near the age of retirement that doesn't necessarily have an easy answer: how do you secure enough income to maintain the standard of living you desire?
There are several options on the table, and at the end of the day everyone will have to dig deep, consult with family, peers, and experts, and make the decision they think is best. Should you cash out your IRA at age 70 and stuff the money in your mattress? Should you buy bonds, draw down your account by the recommended 3 or 4 percent per year, and hope that you don't exhaust your portfolio before death? (Which is an increasingly serious problem with today's low interest rates.)
You could hang on to equities — tried and true — but a market correction or another crash could make life miserable for a while at the period in your life when you should be taking it easy. Annuities are a good option for some people, but like everything else on the table are loaded with risks and unsavory conditions.
One increasingly popular option is to continue working. There are a number of serious proposals that suggest the retirement age should be increased anyways, and surveys show that more and more Americans see themselves working during retirement either out of necessity or out of a desire to stay active. There are a few clear financial and social advantages to this option. Not only will whatever income you are earning from your portfolio and Social Security be augmented, but you remain a participant in the economy.
Underwhelmed by the survey of options listed above, a growing number of retirees have taken the idea of working through retirement one step further. They've decided to take their savings and use it to buy a business.
As with any retirement vehicle, there are a number of ways that somebody can get in and drive it around. The basic idea, though, is to own and operate a small business during retirement, and use the revenue as income. To be clear, there are any number of risks involved with this option, but there are also many personal rewards that are not available through other retirement mechanisms. Chief among them is the opportunity to remain an active and productive participant in the economy, ensuring that the skills you developed and the lessons you learned over a lifetime continue to be put to use.
Owning and operating a business after a long career may not be some people's idea of an ideal retirement, but for others there are only so many cocktails to be had on so many beaches. As Meg Schmitz, an independent franchise consultant, would ask people considering what to do with their golden years: "Does the word 'retirement' even resonate with you anymore?"
For many people, the answer is no. Many people find business simply too engaging or lucrative to give up, some are looking for a sense of ownership after a long career in service to a company, and others are simply ready to start something new and interesting.
Perhaps the most approachable way to buy a business in retirement is through franchising. A franchise (think Subway, but the scope and diversity of possible businesses is huge) has a number of advantages over an independent small business, such as a proven concept, access to buying power and branding, proprietary business systems, available training, and assistance with everything from the grand opening to seeking talented managers.
There are downside risks of course. There is no guarantee that a business will succeed even with a world-class support network, and any new business has a relatively long ramp-up period before returns on investment start looking really attractive. That said, consultants like Meg Schmitz are in place to help maximize the change of success by ensuring that the right people are matched up with the right business.
"Both sides have something to lose and something to gain," she commented. "If we put the right person with the right opportunity, we're looking at success all the way around. It's a franchise, but it's still a business that you own and operate."
There are a thousand variables to consider, but the combination of safety and opportunity that franchising offers is certainly compelling. If the current economic environment has taught us anything, it's that now more than ever is the time to take personal charge of your financial future. Talk to friends, talk to peers, talk to experts, and figure out how to live the retirement you want.
You can follow Dan on Twitter (@WscsDan)
You can contact Meg Schmitz at MegSchmitz@FranChoice.com
Don't Miss: Don't Worry Economy, U.S. Consumers Are Still Spending.