Does This Healthcare Trading Spike Have Suspicious Origins?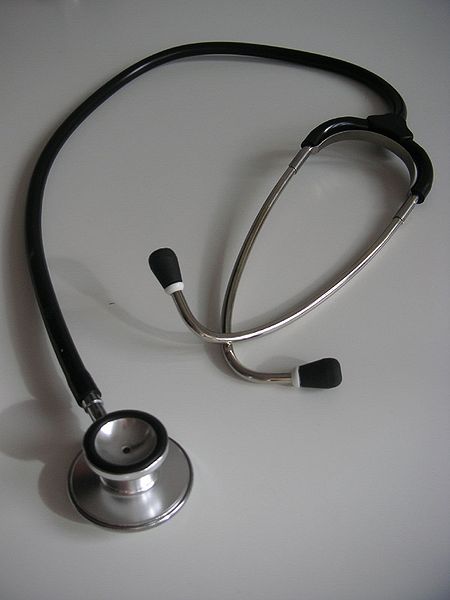 A report from a Washington-based investment-research firm — known for discovering governmental policy updates and analyses for investors — gave the healthcare sector a tip about a potential change in government policy that sparked a flurry of trading in several healthcare stocks on Monday afternoon.
One time per year, the government agency that oversees Medicare, the Centers for Medicare and Medicaid Services, modifies the amount of money it will allocate for its programs for the following year. When the agency announced earlier this year that it would likely cut rates steeply — one key payment metric was set to decrease 2.2 percent — it shocked both Congress and Wall Street. Last Monday was the deadline for the agency to finalize the rates for 2014, and many healthcare analysts expect to see that date come and go without any changes. Primarily because of that thinking, most healthcare stocks traded flat for the majority of the day.
However, at 3:42 p.m. New York time, according to The Wall Street Journal, investment-research firm Height Securities emailed a surprising report to its Wall Street clients; contrary to expectations, CMS had reversed its earlier proposal, a lucky turn of events for healthcare insurers. "We now believe that a deal has been hatched to protect Medicare Advantage rates," Height Securities wrote in the email, seen by the publication. "This is a drastic change in historical policy aimed to smooth the confirmation" of a new head of CMS…
At 3:43, volume in the three stocks exploded, reported the Journal. Following this email, health insurers like Humana (NYSE:HUM), UnitedHealth (NYSE:UNH), and Aetna (NYSE:AET) traced out significant gains that continued into Tuesday's trading as well. The three insurers each gained between 3.7 percent and 5.5 percent in the last 17 minutes of Monday's trading session, and the value of the traded shares amounted to $662.8 million. Humana posted a two-day increase of 14.5 percent, while UnitedHealth and Aetna rose 7.9 percent and 6.2 percent, respectively.
CMS announced its decision — inline with what the intelligence firm told its clients — 30 minutes after the markets closed on Monday. In general, this reversal in the Obama administration's decision to make big spending cuts on government healthcare programs was good news for the industry and the economy, as the proposed cuts would have changed how the government pays private insurers to run Medicare health plans for seniors and the disabled. So it was natural that stocks of major health insurers jumped on such news. However, what was problematic was how investors were given the news…
The stock surge is an example of how tips and insight from Washington's growing political-intelligence business can influence trading and give large profits to those investors with access to these sources of information. Andrew Parmentier, a Height Securities executive, told the Journal that his firm's information led to the trading frenzy, but he maintained that it had not acted with impropriety. "Height Securities has established specific procedures to reduce the risk that is inherent in gathering information from government employees for investment purposes," he told the publication.
But others feel differently, and this most-recent example of the effect political-intelligence gathering can have on the stock market coincides with a congressional push to regulate the industry. The Government Accountability Office is set to release a report — the first study of the political-intelligence business — on Thursday. However, sources told the Journal that the report indicated that it is often difficult to prove how market-moving information is passed from government insiders to stock traders.
Republican Senator Charles Grassley of Iowa, one lawmaker who wants firms like Height Securities to disclose more information,  has a clear opinion. "When a political-intelligence firm is able to anticipate a move by the federal government and alert investors, that raises questions," he told the publication, referring to Monday's stock surge.
Investing Insights: Is Johnson and Johnson a Safe Investment?