Don't Let Cupid's Arrow Ruin Your Finances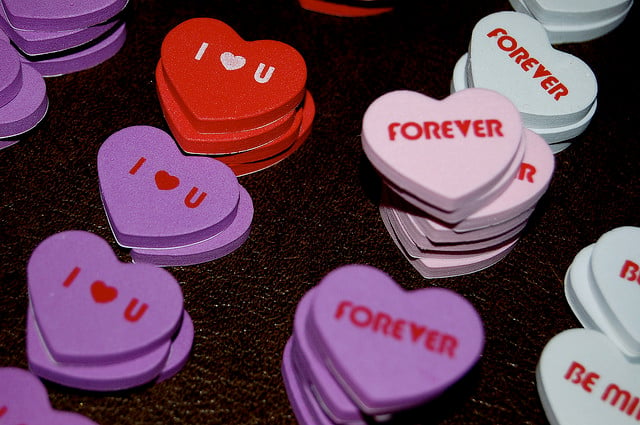 With Valentine's Day quickly approaching, the thought of love and spending money is in the air. More Americans are expected to celebrate the occasion this year, but with the economy remaining sluggish at best, consumers are showing affection toward reduced budgets and home-cooked meals.
Americans are estimated to spend $37 billion this Valentine's Day, according to the latest American Express Spending & Saving Tracker survey. Seventy-four percent of consumers say they will participate in the holiday, up from 69 percent last year. However, spending per person is expected to average $213 in 2014, down from $239 in 2013. Americans are also feeling less pressure to have the so-called perfect Valentine's Day, as more couples agree that it's a fun holiday and not a major occasion.
"Valentine's Day will continue to be a popular gift-giving event, even when consumers are frugal with their budgets. This is the one day of the year when millions find a way to show their loved ones they care," said National Retail Federation President and CEO Matthew Shay in a press release. "Consumers can expect Cupid's holiday to resemble the promotional holiday season we saw just a few months ago, as retailers recognize that their customers are still looking for the biggest bang for their buck."
The survey also finds that 60 percent of consumers plan to purchase a gift this year, down from 64 percent last year. Meanwhile, those claiming to go out for dinner declined from 57 percent in 2013 to 53 percent in 2014. Americans planning to prepare a special meal at home this year say they will spend an average of $39, down almost 30 percent from a year earlier.
By the end of the year, 13 million people expect to be engaged. Nearly half of those will receive or plan their proposal on Valentine's Day. Nonetheless, couples will need to keep budgets in mind from the very start of the wedding process. A quarter of couples believe the appropriate amount to spend on an engagement ring is between $2,000 and $4,999, but 38 percent are more conservative, citing less than $1,000.
Money is an important topic for couples to discuss, but American Express finds that people are increasingly avoiding the subject. The number of couples having financial conversations at least once a week is down to 52 percent from 59 percent last year. In general, couples are waiting to initiate financial conversations until six to 12 months into a relationship, compared to last year, when most raised the subject within six months of meeting.
More From Wall St. Cheat Sheet:
Follow Eric on Twitter @Mr_Eric_WSCS