Don't Worry Economy, U.S. Consumers Are Still Spending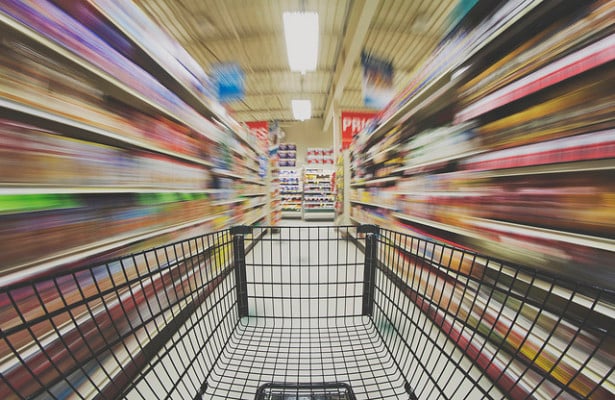 Slight improvements in the labor market and lower borrowing costs are encouraging consumers to spend, evidenced by a higher-than-expected increase in retail sales last month. The United States Commerce Department announced that consumer spending — which accounts for about 70 percent of economic activity in the U.S. — pushed retail sales up 0.6 percent in May. This figure was the strongest performance recorded in three months and followed a 0.1 percent increase in April. Given that retail sales have been weak recently, economists had expected just a 0.5 percent increase.
While the gain was largely powered by consumers' car purchases, as spending at dealerships rose 1.9 percent, even stripping out car sales left retail sales up 0.3 percent. Automobile sales have been strong for most of 2013, made possible by a combination of easier credit, stock market gains, and a rebound in home prices, which have all served to improved household wealth. In fact, U.S. new car sales rose 8.2 percent in May. But the rebound in home prices has also led to a jump in home building, which in turn prompted a 0.9 percent increase in spending at building material and garden supply stores.
A number of other segments also posted slight gains; consumer spending increased 0.7 percent at grocery stores, 0.5 percent at general merchandise stores, and 0.7 percent at nonstore retailers, a category that primarily reflects online shopping. Still, these figures fell slightly below economists' expectations, which could rekindle fears that consumer spending is slowing after January's tax increases. Furthermore, sales at restaurants and bars, a closely watched indicator of consumer sentiment, fell 0.4 percent after April's 1.1 percent gain.
But overall, May spending may signal that second-quarter economic growth will be stronger than projected. After the report, economists at Barclays raised their estimate for second-quarter growth to an annual rate of 1.8 percent, from 1.1 percent. Similarly, Naroff Economic Advisors president Joel Naroff told USA Today that he thinks the report indicates that consumer spending will push economic growth higher, with his prediction set at 2.5 percent for the second quarter. "This report provides some hope that I will not be way off," he said.
"This was a pretty good report which clearly shows that households are still spending at a decent pace," added Naroff. "People don't buy SUVs if they are worried about making the payments and they don't seem to be overly concerned about that right now. "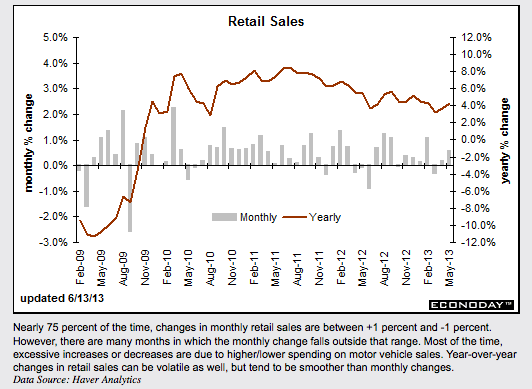 Follow Meghan on Twitter @MFoley_WSCS
Don't Miss: Policymakers Start the Clock on Banking Reform.