Don't Worry, J.C. Penney: Cuban Isn't the Icahn of Retail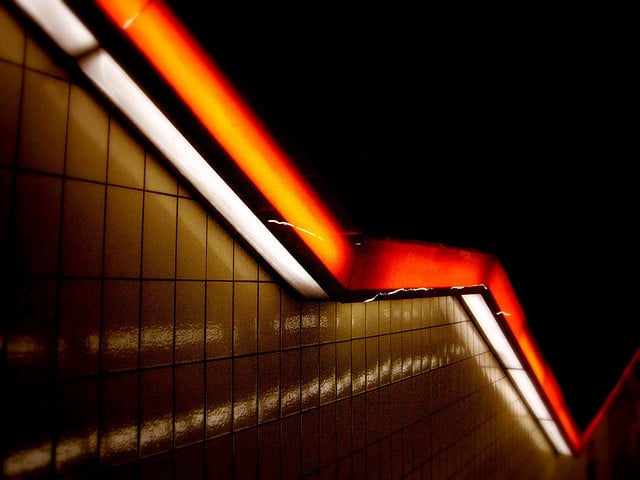 Billionaire owner of the Dallas Mavericks Mark Cuban became the latest investor to take a stake struggling retailer J.C. Penney. Last Friday, on CNBC's "Street Signs," he disclosed that he bought 1 million shares of the company's stock a couple days ago. "It's a great fit," he said on on the program. "That's all I can say," he clarified in an email response to questions from The Dallas Morning News, referring to the comments he made on the television series. "I do shop some at Penney's," he added.
"You are going to be so right. Mike Ullman is gonna get that company out of the wilderness," CNBC's Jim Cramer told Cuban in response. "The guy who knocked it down was just kind of a take my bat and ball and go home kind of guy. I don't want to mention his name," he continued. "Ullman is a uniter, and that was a good company. And it can be a good company again."
Even though activist investor William Ackman acknowledged that his investment in J.C. Penney had been a failure in a second-quarter letter to shareholders and he sold off his entire 18 percent stake at the end of August, many hedge funds have either begun to purchase shares or increased their stakes since J.C. Penney released its second quarter earnings. The company's second-quarter results — announced at the end of August — showed a loss of $586 million, more than twice what Wall Street had expected, and a 12 percent drop in revenue.
The one glimmer of hope that the results contained — proof that Ullman's efforts to reverse his predecessors' flawed pricing scheme had slightly staunch same-store sales declines — did not give Ackman's arguments about the company's future direction any credence. After all, it was Ullman's predecessor, Ron Johnson — handpicked by the activist investor — who led J.C. Penney to 2012 with a 25 percent plunge in revenues, 50 percent decline in stock price, and 13 percent drop in customer traffic through his misguided turnaround plan.
It is important to remember that Ackman's exit was not necessarily a sign that he believes that J.C. Penney is facing failure, it was just that his investment was a failure.
"If J.C. Penney is able to return sales to the levels of recent years, generate historical levels of gross margins and maintain the [operating cost] reductions achieved by prior management, the stock should rise substantially from current levels," he wrote in the second-quarter letter to shareholders. "We believe these objectives are achievable, but how much time they will take is more difficult to determine."
Other hedge fund managers also believe those objectives are attainable. Even while the company's board of directors were embroiled in a managerial dispute over the company's leadership, J. Kyle Bass of Hayman Capital Management, a man known for his expertise in corporate turnarounds, began to accumulate a long position in J.C. Penney by buying the company's secured loans and credit-default swaps in August.
According to a filing made last week, his hedge fund owned 11.4 million shares of the retailer. Glenview Capital Management also increased its investment in the company to 20.1 million shares last week, a stake equivalent to 9.1 percent.
Meanwhile, Cuban's 1 million-share stake in J.C. Penney is not large enough to require him to file a disclosure for with the Securities and Exchange Commission. It could earn him a meeting with the company's Chief Executive Officer Mike Ullman, a meeting Cuban would enjoy. He told CNBC that he would like to discuss his business ideas with Ullman, on Shark Tank, an ABC reality television series that features aspiring entrepreneurs. Cuban is a regular panelist on that show.
From comments he made about Carl Icahn, it seems Cuban's motivation to strengthen the company's operations and sales extend beyond his desire to boost shareholder value. He told CNBC that the rise of activist investors like Icahn is a reflection of what the stock market has become.
"It used to be the thought was when you owned a share of stock you owned a part of the company," Cuban said. "We're no longer owners." Rather, investors just acquire stakes and then cash out. "It's become a platform more for hacking than for company ownership," he added.
Don't Miss: Whole Foods Wants to Dispel America's Healthy Food Myths.
Follow Meghan on Twitter @MFoley_WSCS