Dow Consumer Stocks Sparking Shareholder Smiles at 15,000
The Walt Disney Company (NYSE:DIS): Current price $64.79
Entertainment's top young stars among kids and teens enjoyed the Minnie Mouse-themed gifting lounge at the Radio Disney Music Awards at Nokia Theatre L.A. Live, on Saturday. Chloe and Halle Bailey (Radio Disney's N.B.T.), Selena Gomez, Coco Jones, Maia Mitchell (The Fosters, Teen Beach Movie), Bella Thorne (Shake It Up), Olivia Holt (Kickin' It), Laura Marano (Austin & Ally) and Debby Ryan (Jessie) browsed the most recent selection of Minnie Mouse inspired fashions, beauty products, accessories, and electronics.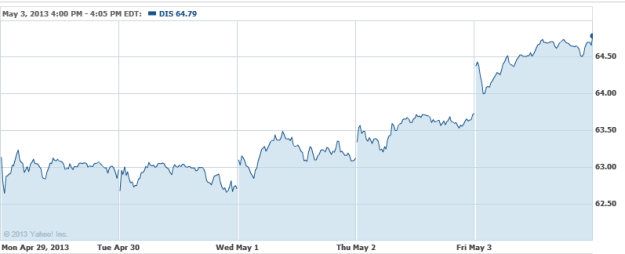 Proctor & Gamble Co. (NYSE:PG): Current price $78.25
P&G brands Crest and Oral-B Pro-Health have announced their partnership with the offensive tackle from Texas A&M Luke Joeckel, and congratulate him on being the 2nd overall pick in the 2013 NFL Draft to the Jacksonville Jaguars. Joeckel is working jointly with Crest and Oral-B Pro-Health to 'Go Pro' with his oral care and to assist others 'Go Pro' in their careers, with a donation to the international non-profit organization Dress for Success.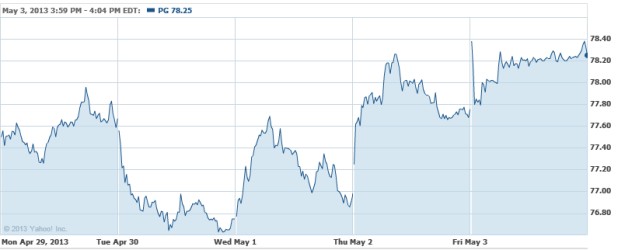 The Coca-Cola Company (NYSE:KO): Current price $42.23
The Office of Tourism Ohio, McDonald's Restaurants of Ohio, and The Coca-Cola Company have introduced Discover Ohio To Go, a pioneer promotion created to give travelers exclusive discounts at some of the state's most popular tourism attractions. Customers buying a large soft drink or iced tea beverage at participating McDonald's locations between April 29 and June 9 can redeem the cup at participating tourism attractions for discounts on admission, lodging plus more.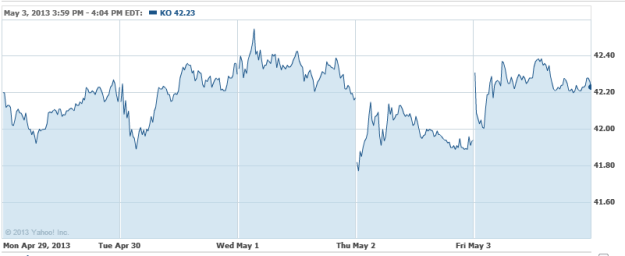 Southwest Airlines (NYSE:LUV) has announced the addition of Vitaminwater as a new premium drink option onboard its planes. Customers may now choose to purchase Vitaminwater for $3 on all of the carrier's flights, and to commemorate the new partnership, Southwest has launched a sweepstakes to give away one year's worth of Vitaminwater and also travel on Southwest Airlines.  The carrier is commencing the year-long trial of vitaminwater by offering the popular flavors Vitaminwater xxx (acai-blueberry-pomegranate) and Vitaminwater squeezed (lemonade).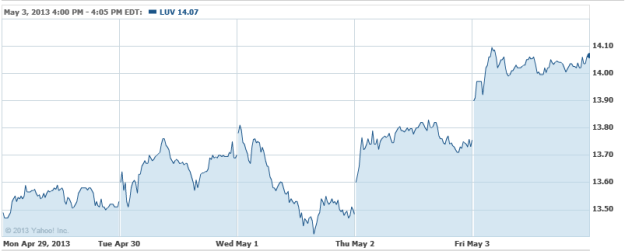 Investing Insights: Is NVIDIA Undervalued?
The Home Depot (NYSE:HD): Current price $73.92
Samsung Electronics Canada has reported the arrival of its innovative home appliances at The Home Depot Canada, in a timely manner for spring and summer renovations. Now available at the latter, Samsung Home Appliances are known globally for continually remaking the appliance experience and bringing convenience, ease of use, organization and style into the homes of Canadians.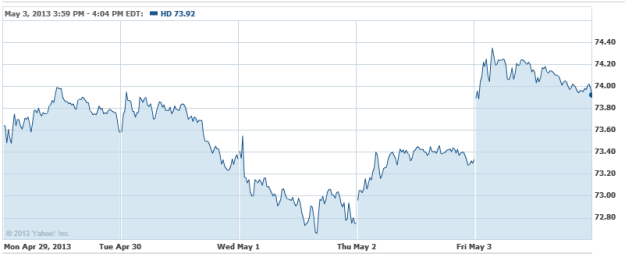 Don't Miss: Is Obama Still the Best Gun Salesman Ever?
Wal-Mart Stores (NYSE:WMT): Current price $79.21
The retailing giant is gambling that online sales will ignite a new series of significant growth as it more directly competes against Amazon (NASDAQ:AMZN) and Google (NASDAQ:GOOG). President and Chief Executive Neil Ashe of Walmart's world e-commerce division commented that "e-commerce is the next growth engine for Walmart, We view this as an opportunity for us to grow pretty dramatically." Highlighting his company's plans to boost its digital sales, Ashe spoke at Barclays' Retail and Consumer Discretionary Conference in New York.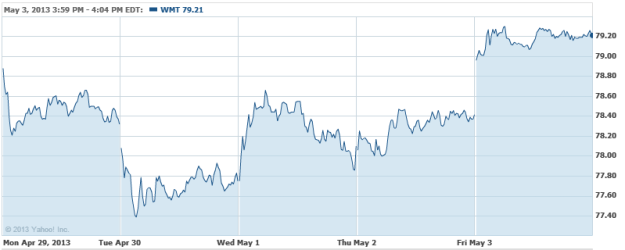 Don't Miss: Chart of the Day: These 5 American Giants Lead the Way.