Dream Engine Technology: It'll Give Honda Civic Wings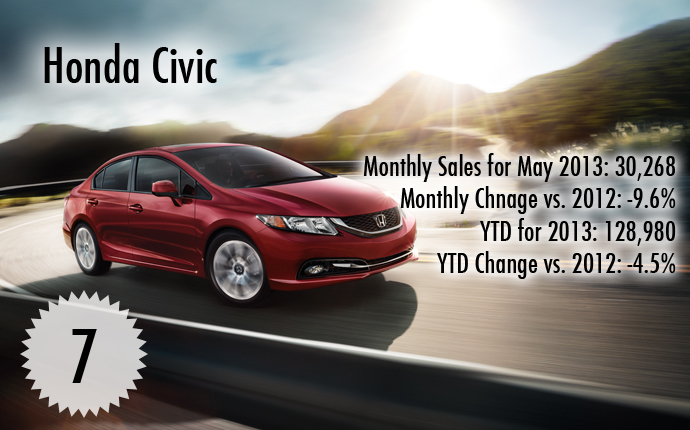 Honda Motor Co's (NYSE:HMC) ever so trusty Civic small car will eventually get its very own Earth Dreams direct-injection gasoline engine, Tetsuo Iwamura, Honda's executive vice president and regional director confirmed Monday. Though the automaker has yet to release when the Earth Dreams engine will be installed into the Civic compact sedan, it will happen the next time the vehicle is re-engineered, so now Civic's main rival, Toyota Motor Co's (NYSE:TM) Corolla, has fair warning.
Honda recently released a refreshed Civic model for the 2013 model year, but the automaker already recognizes the need to increase the popular vehicle's fuel economy if it wants to be able to keep its edge on competitors. Though the recent boom in the full-sized pickup market has been occupying the most attention from American auto reporters, Automotive News maintains that Americans are still mostly after small cars with good economy. 

That's why Honda is now feeling the pressure to re-engineer its beloved Civic, especially while American auto sales are on the rise thanks to a rebounding housing market and consumers ready to buy again. Honda doesn't want to miss out on this opportunity to lure in more drivers, but it'll have to wait until the vehicle gets a redesign to engineer the new engine, rather than the simple "freshening" it got for 2013.
Launched in November 2011, the Earth Dreams technology is comprised of "four gasoline engines with direct injection and double-overhead cams, a turbocharged diesel engine, three redesigned continuously variable transmissions, and three new gasoline-electric hybrid powertrains."
It offers better fuel economy — an extremely attractive feature that Iwamura highlights the importance of, saying, "Gasoline prices are stabilizing in the mid-$3-a-gallon range, and Detroit is selling quite a few pickups. Yet while the average person sees those numbers, their income hasn't risen that much. It's wrong to say Americans don't care about fuel economy. They care."
Automotive News predicts that the engine swap could be on schedule for the 2015 model year, conveniently about a year after Toyota releases its new Corolla for 2014. The new model promises more room, more style, and more fuel efficiency. And as always, more competition for the Civic.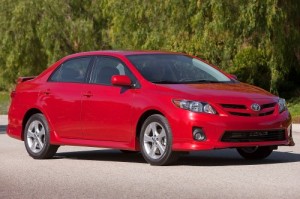 The two vehicles — each the reliable, albeit boring, favorites of their respective automakers — are in constant competition with each other, and see saw back and forth in terms of who's on top. The Corolla was the bestselling car in the U.S. for 10 years until last year when the Civic gladly took over. With its new 2013 model, however, Toyota is confident it can regain the throne, especially since as already mentioned, the Civic only got a freshening for 2013.
But once it gets its Earth Dreams wings, the Civil will prove to be even stiffer competition for the Corolla, as it works to kick Toyota's newest model of its signature car to the curb.
Don't Miss: 5 Cars for 2014 That Lead the Sub-$30K Pack.