Dream Interrupted: Another Boeing 787 Grounded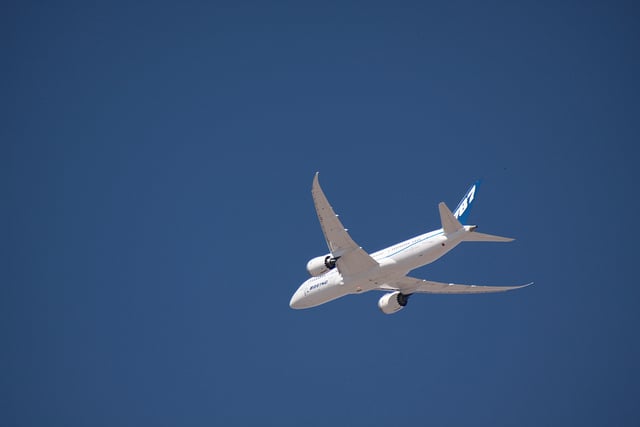 Another shocking setback has been announced for another one of The Boeing Company's (NYSE:BA) ever so newsworthy 787 Dreamliners. Another flight has been grounded.
This time around, the Boeing 787 is a part of All Nippon Airways's fleet of jets, and the problem Thursday was attributed to the aircraft not being able to supply power to its air-conditioning system, Reuters reported. The flight was intended to take off from Tokyo and land in Frankfurt, and as usual, we must report that the plane's complication had nothing to do with the lithium ion battery problems that kept the initial fleet of Dreamliner 787s from flying for 3 months beginning in January of this year. In case you forgot, that is when the entire 787 fleet was grounded after a battery problem caused a fire near the engine, sparking an investigation.
Although the 100 passengers aboard the Nippon Airways's flight were able to depart on different planes — a mere 8 hours later — the problem is added to to the list of headaches many airlines have had to face with Boeing's 787 Dreamliners that were advertised to change the airline industry. Needless to say, they've certainly made an impact.
In last week alone, 2 separate flights were cancelled due to separate oil-related problems. First, a United Airlines (NYSE:UAL) 787 on its way from Tokyo was forced to divert to Seattle, rather than its planned destination, Denver, with the root of the problem being with the oil filter in an engine. Then, later in that same week, another United 787, en route from London to Houston, was forced to divert to Newark, New Jersey on a low oil indication.
Though Boeing spokespersons are always quick to point out that cancellations are not rare occurrences, and none of Boeing's problems have been caused by the same initial battery issues, one now has to wonder, who possibly wants to schedule a flight on a 787 flight now? After another grounding on Sunday, the question has finally been sparked: is it time for another investigation?
Regardless, back to the present issue at hand (for now), ANA has asserted that it fixed the air conditioning problem by exchanging components of a computer that controls electricity supply to the air-conditioning system. Hopefully the 787s can get their acts together soon, because Boeing has already announced that it has secured orders worth $30 billion for its 787-10 jet, set to come out in 2018.
Don't Miss: Belgian Brewer Wins "Bud" Word.