Dreamliner Drama Continues, But Airlines Still Love Boeing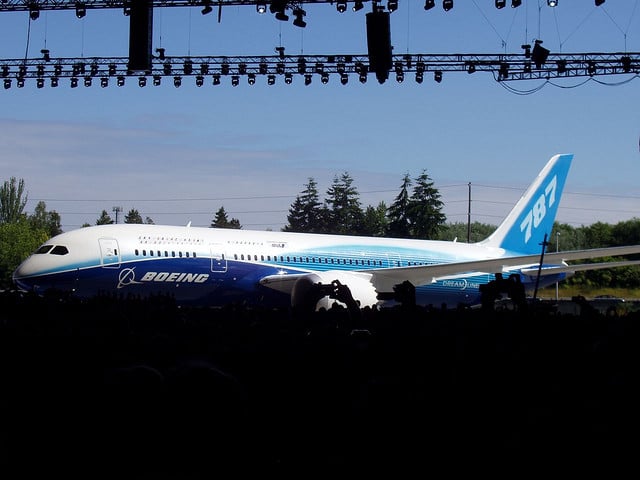 Recent reports illustrate that airlines across the world are nothing if not loyal.
After Boeing Co. (NYSE:BA) faced yet another setback Friday in its 787 Dreamliner's series of unfortunate events, people everywhere questioned the future of the disaster-ridden aircraft manufacturer. The fire that broke out on an Ethiopian Airlines plane in London at Heathrow Aiport caused the 787s to garner more poor pre-weekend publicity — and to add insult to injury, on the same day, Britain's Tui Travel was forced to turn back its own Boeing Dreamliner during a flight from England to Florida due to an unspecified technical issue.
The fire on the empty Ethiopian Airlines plane didn't cause any injuries, and both airlines affected Friday reasserted that the incidents had nothing to do with the battery problems that initially grounded the 787 at the beginning of the year.
Wary fliers, shocked and still unsure about how to react, turned to airlines to gauge the seriousness of the situation, waiting to see if they would begin cutting back on their 787 flights or cancel plans to buy the aircraft.
But although Friday's incidents were major setbacks for Boeing, airlines are still standing firm with their confidence in the jet. Virgin Atlantic is still poised to receive a delivery of 16 of the planes in autumn 2014, and Delta Air Lines (NYSE:DAL) expressed its own commitment by buying a 49 percent stake in the airline. Polish flag carrier LOT, which has already been in the news on account of its own 787 issue, maintains that it is in constant communication with Boeing to ensure that all the right improvement actions are being taken.
A spokesman from TUI Travel, the latest to be affected by Dreamliner drama said, "We want to reassure our customers that we have every confidence in this aircraft and would never operate it if we weren't 100 percent sure of its safety."
Boeing is still working to understand the causes of the fire, and airlines seem optimistic and assured that the company will take the appropriate actions. Still, the proof will be in the pudding: After the Heathrow fire, Boeing's shares plunged 4.7 percent on Friday, wiping $3.8 billion off the company's market value.