Drug Dealers Turn a Profit Thanks To Sequestration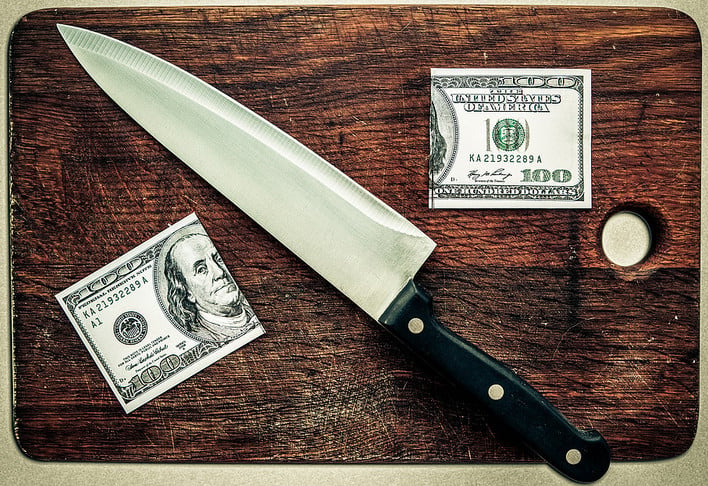 To Robert Hale, the Chief Financial Officer for the U.S. Department of Defense, sequestration is a disease.
"I've never seen anything like this," he told the audience at the 2013 Defense Communities National Summit earlier in June, "and I hope we never see it again… As we recover from this long disease called sequestration, I hope we can benefit just a little bit from the cure."
To be clear, like most large organizations, the DoD could benefit from a level-headed cost-reduction plan. Ineffective programs should be culled, older facilities should be retired, and excess and waste should, as always, be identified and reduced. Hale has stated that the DoD has as much as 25 percent too much infrastructure and could benefit from some streamlining.
This is especially crucial for the DoD because the money being spent to maintain outdated facilities could be used to finance important operations, such as the task force responsible for cocaine interdiction.
Coast Guard Rear Adm. Charles D. Michel is currently the person responsible for trying to intercept the 500 metric tons of cocaine that is estimated to enter the United States each year. Cocaine is an $85 billion industry, and drug lords — with seats of power in Colombia, Peru, and Bolivia — are not simply sitting idly on the piles of cash that they pull in.
"Our adversary, on the other side, has never been better," Michel told Federal News Radio. "They actually have the ability now to operate diesel-electric submarines that go from Ecuador to Los Angeles unfueled, carrying 7 to 10 metric tons of anything that you want." This is to say nothing of the aircraft and surface vessels typically deployed to transport drugs, which are also extremely difficult to track and intercept without the right resources.
Michel expects that sequestration spending cuts will reduce the amount of cocaine that is intercepted by 38 metric tons because there are simply fewer resources available to combat drug traffickers. He estimates that this will result in $1 billion in additional profits for drug dealers.
"The amount of cocaine … is more than all the cocaine than was seized last year within the borders of the United States by all the law enforcement agencies — federal, state, local and tribal — just that increment, 38 metric tons, from sequestration cuts," Michel said.
Here's how the U.S. indexes performed on Wednesday:

Don't Miss: 10 States That Enjoy the Highest Economic Growth.