Dubai Airshow Brings Record Orders for Boeing and Airbus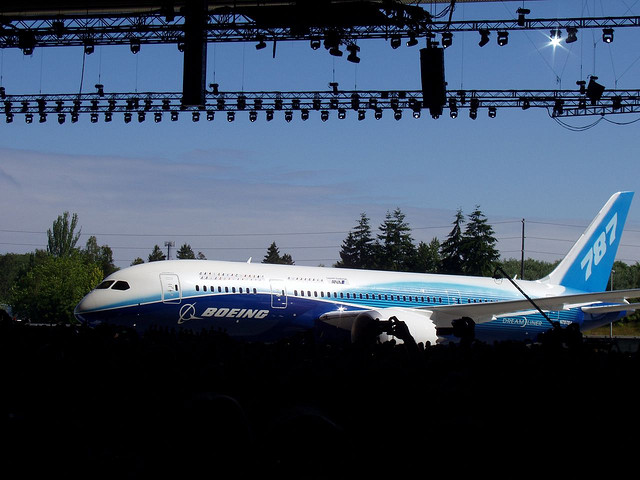 The first day of the Dubai Airshow, Sunday, resulted in record orders for both Boeing Co. (NYSE:BA) and European rival Airbus, driven by huge orders from airlines based in the Middle East.
Boeing, in particular, is coming out victorious, with the company's stock up 4.19 percent at the time of writing on Monday morning and its $95 billion worth of orders for the 777X jet representing the largest-ever commercial aircraft order by dollar value. Emirates Airline alone ordered 150 units of the 777X, Etihad Airways ordered 25, and Qatar Airways ordered 50; this is in addition to the 34 planes Lufthansa previously said it would order, according to The New York Times. The orders show how big money in the aviation industry is shifting to the Middle East, as carriers based there look to expand.
Airbus received an order for 50 more of its A380 jets from Emirates, a record for Airbus and a move that saved the jumbo craft from being completely shelved after Lufthansa cancelled orders and it appeared as though Airbus wasn't going to receive any for the A380 in 2013. That $23 billion order brings Emirates's total A380 orders to 140 craft. Bloomberg Businessweek reports that Airbus CEO Fabrice Bregier said the Emirates order will prevent Airbus from making production cuts.
Last week, the International Association of Machinists union in Washington state rejected a contract offer from Boeing to build the 777X at its historic headquarters at Puget Sound. The contract contained significant cuts in the union's pensions and health care options, and would have protected Boeing from strikes.
In advance of the Dubai Airshow, Boeing CEO Ray Conner said the airline will not be pursuing any further negotiations with the union and will be looking elsewhere for production of the craft. He also assured Boeing customers that the dispute will not affect Boeing's plans to start delivering the 777X by 2020. "What has happened with the IAM union is not going to impact anything we have to do with respect to what we have committed to our customers," Conner told journalists in Dubai on Saturday, according to the Financial Times.
The Boeing 777X is lighter and more fuel-efficient than the current 777, and production on the 777X is expected to start in 2017. Boeing has also received orders for its 737 and 787 Dreamliner.
Follow Jacqueline on Twitter @Jacqui_WSCS
Don't Miss: Boeing and Airbus Duke it Out for Sales at the Dubai Airshow.