Dubai Airshow: Make-or-Break Moment for Boeing's 777X?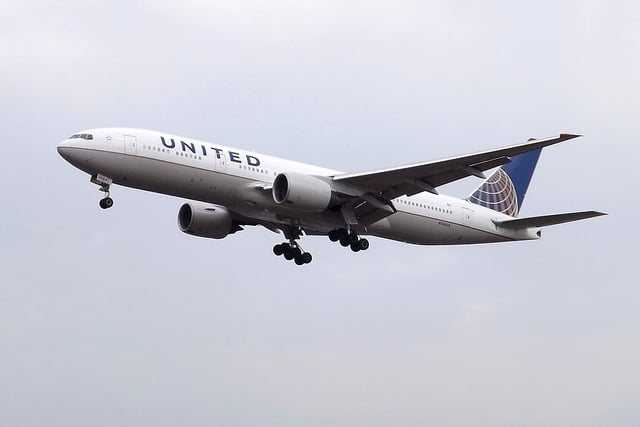 As Japan Airlines's (JALFQ.PK) decision to replace its fleet of Boeing (NYSE:BA) 777s with a $9.5 billion order of long-range Airbus 350 jets makes abundantly clear, the Chicago-based aerospace company is fighting off stiff competition from its European rival. For decades — ever since Japan began rebuilding after the Second World War, with help from the United States — Boeing has dominated the country's aeronautics industry.
But for Airbus, the order of 18 A350-900s and 13 A350-1000s is a historic breakthrough in Boeing's dominance of the market for big, twin-engine jets. The 350-seat Airbus A350-1000 is the biggest competitor for Boeing's revamped 406-seat 777X.
Airbus recently announced that it intends to double its market share in Japan by 2020 as commercial air travel soars. Its aircraft currently comprise 13 percent of Japanese airline fleets, but within the next seven years that figure could rise to 25 percent, Airbus CEO Fabrice Bregier said during a speech in Tokyo, Bloomberg reports. "Asia will be center stage for our business in coming years," he said at the 15th Nikkei Global Management Forum.
Airbus is emphasizing "the importance of getting close to growth markets," Bregier added. Similarly, in China, Airbus is expected to increase its market share to 50 percent in 2014, up from 30 percent in 2005 and 5 percent in 1995, according to the CEO and reported by Bloomberg.
Air travel is expected to soar over the next several decades, and airlines are already looking to revitalize their fleets. "The remarkable resilience of air travel is amply documented in more than 45 years of published editions of the Boeing Current Market Outlook," the company said in its 2012-2013 release. Even though the recovery from the 2008 financial crisis and recession has progressed slowly and the economic outlook is far from rosy, American airlines have logged several relatively profitable years, and that makes a big difference for jet manufacturers like Boeing.
The company believes commercial aviation has more than weathered its recent downturn. And even though shipping volumes remained flat through the first six months of 2013, putting the manufacturer on track to receive its fewest cargo-jet orders since the recession, Boeing has kept its outlook positive. The company expects world passenger traffic to grow 5 percent annually over the next 20 years and air cargo to grow 5 percent annually through 2032.
In its most recent market outlook, Boeing forecast long-term demand for 35,280 new airplanes, worth $4.8 trillion. Of that total, the company estimated that 24,670 airplanes, or 70 percent of new deliveries, will be for single-aisle jets, "reflecting growth in emerging markets such as China, and the continued expansion of low-cost carriers throughout the world."
On paper, Boeing's 787 Dreamliner is perfectly poised to capitalize on the trends the company identified in its 2012-2013 market outlook. But the list of problems that have plagued Boeing's technologically advanced Dreamliner 787 is long, and while many airline operator executives have expressed confidence in the company's wide-bodied plane, it could be that production problems have begun to deter some airlines.
One of the Dreamliner's key selling points, which has likely earned it much favor from airline executives, is that the craft consumes approximately 20 percent less fuel than other planes of the same size. But the technical advancements that have made the fuel savings possible, like the Dreamliner's lithium-ion battery, have turned into problems, and some airlines have opted to purchase the Airbus A330 — a 20-year-old model with a reputation for reliability and economy — instead.
Still, of the 170 aircraft Boeing delivered in the third quarter, 23 were the 787 Dreamliner, 26 were the the 777, and four were the 747.
Boeing is expected to unveil the latest model of its 777 jet at the Dubai airshow in mid-November. The new model, the 777X, which boasts the largest engines ever put on a plane and key cost-saving technologies, could change trends in modern aircraft design, turning aerospace manufacturers away from building ever-larger crafts and making the company's iconic 747 jumbo jet a dinosaur.
Analysts and Boeing management alike are hoping that orders for the two-engined plane will offset the loss of a $9.5 billion contract from Japan Airlines. Already, Lufthansa has placed a $11 billion order, and Peter Arment — an analyst at Sterne, Agee & Leach — calculated that the sales tally may reach "well over 100 orders," worth more than $34 billion at list prices, after the Dubai show, Bloomberg reports.
Of course, Boeing may cannibalize sales of the 747-8, but Bloomberg Industries analyst George Ferguson said to Bloomberg that the company has little choice but to take that risk because Airbus is set to begin deliveries of its new wide-bodied A350 in 2014, and that plane competes with the current 777 directly.
While Boeing may be losing some momentum in the Japanese market, Gulf airlines are also expanding rapidly, thanks to their strategically advantageous position and hefty financial resources — and Boeing could be a beneficiary.
Through sources familiar with the operations of airlines based in Gulf countries, Reuters learned that Abu Dhabi-based Etihad Airways and other carriers in the region could spend as much as $50 billion on jets even though the industry as a whole is suffering from weak margins and high fuel prices. In particular, Etihad is expected to buy dozens of Boeing aircraft, including 25 or 30 777X jets and a repeat of its Dreamliner order, a deal that could be worth as much as $18 billion at list prices.
The fact that the carrier will repeat its order for the 787 is a vote of confidence in a plane that has been plagued by numerous teething problems. Etihad, which has purchased 41 Dreamliners thus far, may even increase its order for the lightweight jet by as much as 30 aircraft.
Already, Gulf rival Emirates has said it may announce an order of 100 or more 777X mini-jumbo jets when it hosts the Dubai airshow next month, a deal that could be worth as much as $52 billion, Reuters reports. Together with the order from Lufthansa, the impending orders from the Gulf carriers will give Boeing a boost in its competition with Airbus. But the Emirates deal is not finalized, according to company CEO Tim Clark. More worrisome is the fact that while Boeing has said interest for the revamped jet is "high," the company has not even officially decided to build the new aircraft.
"The much bigger news would be a non-launch (of the 777X in Dubai), or a launch with tepid numbers," Teal Group analyst Richard Aboulafia told Reuters. "Since Boeing has been carefully designing the 777X to meet their (Emirates airline) needs, anything less than a 70-100 aircraft firm order would raise questions. And a non-order would be a disaster for Boeing."
Follow Meghan on Twitter @MFoley_WSCS
Investing Insights: Can General Electric Continue to See Rising Prices?