DuPont Expands Its Class of Young Professors and 2 Other Dow Movers to Watch
E.I. DuPont de Nemours and Company (NYSE:DD): Current price $56.39
DuPont has elected 14 young faculty members to its 2013 Class of Young Professors. During the next three years, the firm will give this notable international group over $824,000 in support of their work in advancing basic science to address global challenges. The DuPont Young Professor program was created to help promising young and untenured research faculty who work in areas of interest to DuPont, commence their research careers. Since 1968, DuPont has provided almost $50 million in grants to in excess of 680 young professors in over 130 institutions in 14 countries.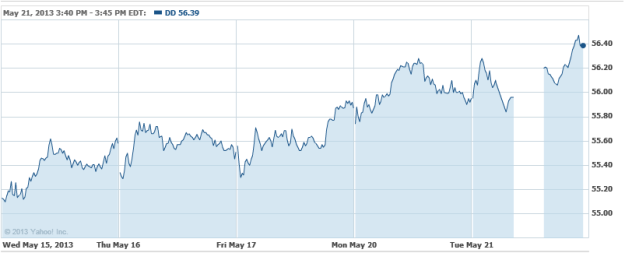 Wal-Mart Stores (NYSE:WMT): Current price $77.61
On Monday, Wal-Mart showcased an endeavor to promote domestic goods, among which include products manufactured by over 40 Arkansas suppliers. The retailing behemoth is encouraging customers to buy American-made items, and in its home state, the project includes a red, white, and black placard bearing the slogan "Arkansas' Own." Senior Vice President Michelle Gloeckler said that promoting in-state vendors will boost sales and help the company sell more domestically-made products. Wal-Mart says that currently, 44 Arkansas suppliers produce 73 brands and 1,700 items for the company.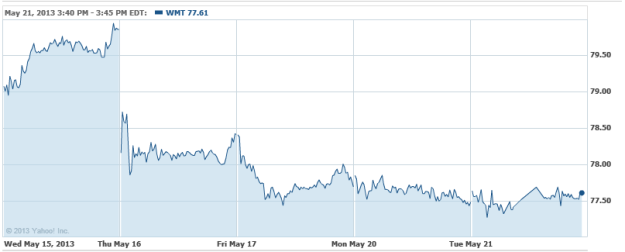 UnitedHealth Group Incorporated (NYSE:UNH): Current price $62.95
UnitedHealthcare Community Plan has enlarged its New York State government-sponsored health insurance programs to include 13 more counties in the Hudson Valley, and the Capital and Central New York regions. UnitedHealthcare's New York State government-sponsored health insurance programs were already available in New York City, on Long Island, and in Central New York. The Plan offers products for individuals and families who might qualify for Medicaid, Family Health Plus, Child Health Plus or New York Medicaid Advantage, or dual-eligible plans. These plans offer comprehensive health coverage that include hospitalization, prevention, primary care, prescriptions and other services, typically with little or no cost.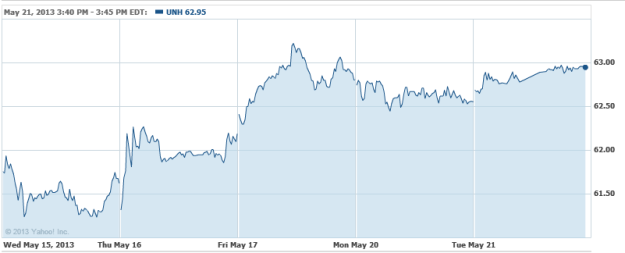 Don't Miss: Will Consumers Be Hurt By Obamacare?