DuPont Partners With BP to Make Biobutanol And 2 Other Dow Movers to Watch
E.I. DuPont de Nemours & Co. (NYSE:DD): Current price $58.76
On Wednesday, BP Plc and DuPont Co. announced a joint venture to retrofit an ethanol facility in Minnesota in order to make a successor renewable fuel, biobutanol. Highwater Ethanol LLC licensed the tech from the firms' venture Butamax for its tech to retool an ethanol plant. The facility will start the first step of commercial output in which corn oil will be made during the next few months, according to a company statement today. Butamax Chief Executive Paul Beckwith predicted in an interview that, "This is the next step in the road to commercialization."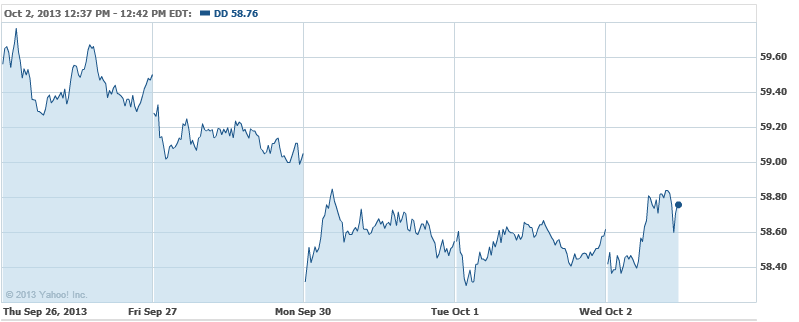 General Electric Co. (NYSE:GE): Current price $24.30
GE has been awarded a contract to supply crucial turbomachinery equipment for the Yamal liquefied natural gas megaproject being developed on the Yamal Peninsula in the northern Siberia region. The LNG produced at the site will be employed to help meet the increasing energy requirements, primarily of Asia and Pacific Region countries. The LNG megaproject is owned by JSC Yamal LNG, which is a joint venture between Russia's biggest independent gas producer OAO Novatek, with 80 percent, and Total SA with 20 percent. The project is being implemented in the Arctic zone of Russia, in the Yamal Peninsula, close to Sabetta port.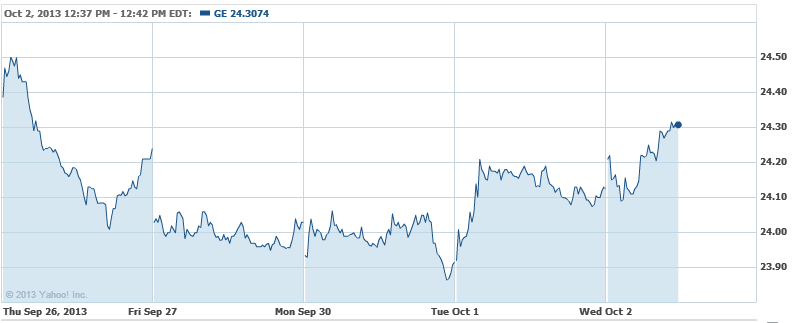 Wal-Mart Stores Inc. (NYSE:WMT): Current price $73.48
The gigantic retailer announced Wednesday that it is debuting its Great Value line of super efficient LED light bulbs for under $10 in its domestic stores and also online. Wal-Mart launched a similar retail effort in 2006, with a specific target to sell 100 million to promote high efficiency compact fluorescent bulbs, a goal it surpassed three months ahead of schedule. The lineup of products includes 26 different sorts of bulbs, with the least cheapest, a non-dimmable 60-watt equivalent, going for $8.88, and the dimmable version for one dollar more.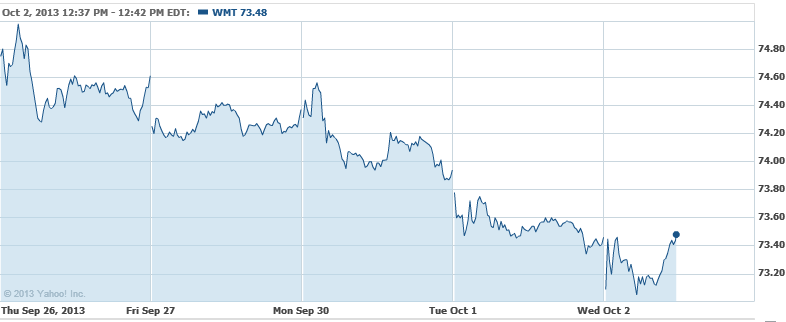 Don't Miss: Is Wal-Mart Trying to Be an Amazon Copycat?