Eaton Estimates 2013 Figures and 3 Stocks That Have Hit 52-Week Highs
Eaton Corporation (NYSE:ETN): Closing price $59.37
Eaton has commented that "In 2013, we anticipate our revenues will grow approximately 42 percent. Acquisitions completed in 2012 are expected to add $6 billion of revenues. We expect that 2013 operating earnings per share will set a record. For the fiscal year 2013 we estimate that operating earnings per share, which exclude an estimated $145 million of charges to integrate our recent acquisitions, will be between $4.05 and $4.45 per share. Based on the midpoint of this guidance, our operating earnings per share in 2013 will grow 8 percent." Shares closed up 4.93 percent on the day at $59.37, having been traded in a 52-week range of $36.38 to $58.87.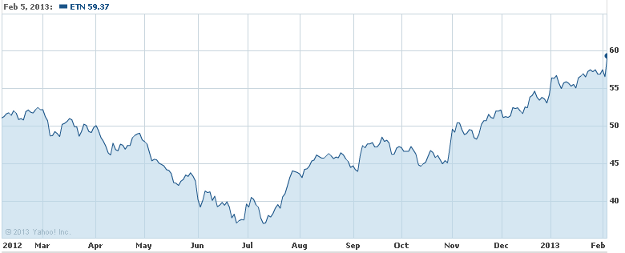 Expedia (NASDAQ:EXPE): Closing price $67.50
Expedia posted its fourth quarter earnings after the market close on Tuesday, February 5. Analysts were expecting earnings of 65c cents on revenue of $930.69 million against a consensus range between 56  and 77 cents for earnings and $891.98 million to $985.45 million for revenue, according to First Call. Following Expedia's third quarter results, it was upgraded at Raymond James, Benchman Co. and Lazard Capital, as the firms cited strong numbers from international bookings, higher than anticipated gross bookings and market share gains. Shares closed up 3.59 percent on the day at $67.50, and have been traded in a 52-week range of $30.97 to $68.09.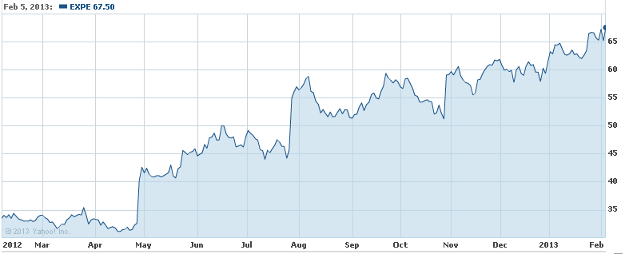 First Bancorp. (NYSE:FBP): Closing price $5.51
The firm reports a fourth quarter provision for loan and lease losses of $30.5 million and net charge-offs at $40.6 million. Shares closed up 1.85 percent on the day at $5.51, havuing been traded in a 52-week range of $3.20 to $5.45.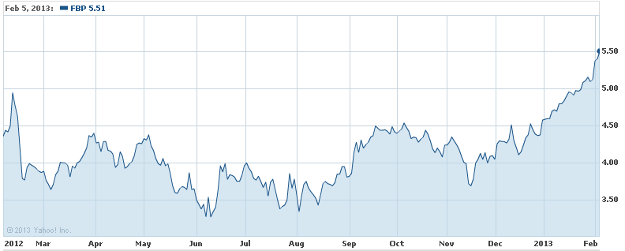 First South Bancorp (NASDAQ:FSBK): Closing price $6.50
In a transcript of her remarks, Federal Reserve Governor Elizabeth Duke said that "The future of community banking is bright. Most banks' credit metrics are improving, and their capital positions are stronger. Bank shareholders should benefit as the economy rebounds. In addition, more than ever before, officials are refraining from forcing community banks to adhere to the same regulations that large banks will be forced to follow. Meanwhile, small banks' share of deposits has increased slightly in rural areas over the past decade." Shares closed up 4 percent on the day at $6.50, and have been traded in a 52-week range of $3.47 to $6.45.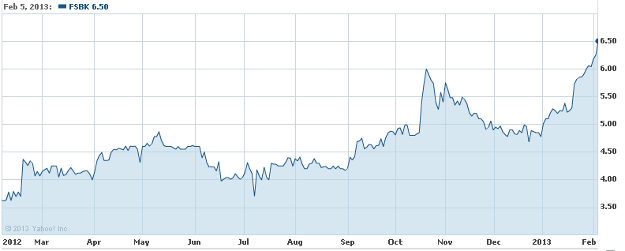 Don't Miss: Home Prices Fuel Real Estate Euphoria.