EBay is Making Investors Happy and 2 Hot Stocks to Watch
Ford (NYSE:F): A class-action suit against the car maker was filed on behalf of consumers from 14 states, including Michigan, claiming that defects cause problems with unintended acceleration, Detroit Free Press reported. This action was filed on Thursday in district court in Huntington, West Virginia, by law firm Grand & Eisenhofer on behalf of owners of various Ford vehicles manufactured from 2002 to 2010. According to the suit, there is a design defect in vehicles, as they are equipped with an electronic throttle control system but not a brake override system. Ford began to install a brake override system on some vehicles during 2010.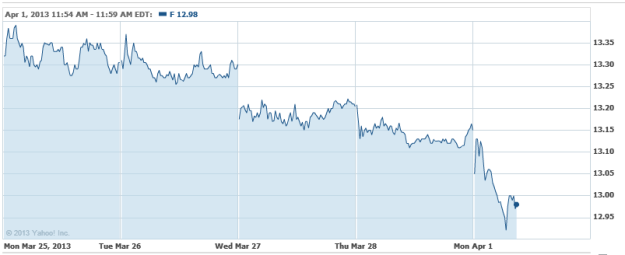 Intel (NASDAQ:INTC): On Monday morning, the company's shares saw a decline of 1.9 percent to $21.42 ater JMP Securities downgraded the stock to a market perform, or neutral, rating. In a note to clients, analyst Alex Gauna credited the downgraded to "discovery of technology roadmap issues that add to an already challenging outlook." He thinks that Intel faces issues with the chip architecture called Haswell that is expected to figure heavily into microprocessors, which are to hit the market later this year and next. According to Gauna, he has learned of "a voltage regulation stage" that is "not producing the desired results," which supports his prediction that Intel "will consequently reverse course and not pursue this power management scheme with subsequent products."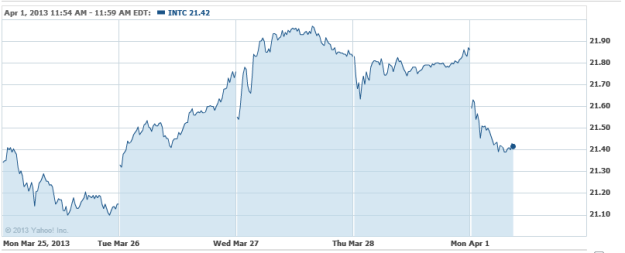 EBay (NASDAQ:EBAY): The company saw a rise early this morning, and many analysts are upbeat about the company's prospects after last Thursday's analyst day. This was eBay's first such meeting in two years. Canaccord Genuity analyst Michael Graham increased his rating on the company from buy from hold, and increased his price target on the stock to $67 a share from $56 due to the likelihood that eBay will have the ability to sustain its growth levels, as well as more options for its PayPal electronics payment business. "We believe payments growth could surprise [with gains] as PayPal could gain significant share of future blended offline-online payments," Graham stated via a research note.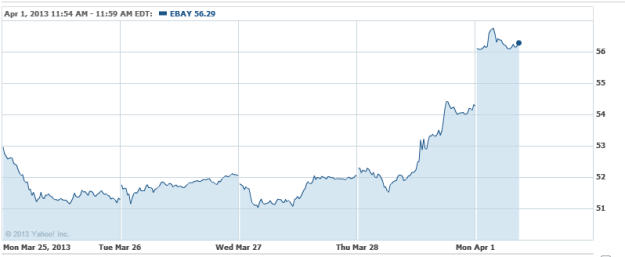 Don't Miss: The Grand Compromise Between Big Business and Labor.