EBay Is Racing Amazon and Google for Same-Day Delivery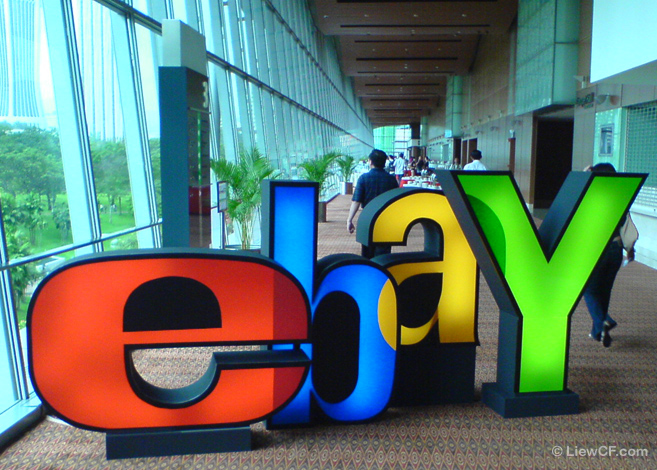 EBay Inc. (NASDAQ:EBAY) is working to launch same-day delivery nationwide for purchases made between buyers and sellers in the same market area by the end of the year, in a move to better compete with e-commerce rival Amazon.com Inc. (NASDAQ:AMZN).
The service will be an extension of the company's EBay Now mobile app, which has been experimenting with offering same-day delivery in Manhattan, San Francisco, and San Jose so far. Through EBay Now, delivery people employed by EBay can deliver an item ordered from a number of popular retail stores — including Macy's (NYSE:M), Home Depot (NYSE:HD), and Walgreens (NYSE:WAG) — within an hour for just $5 extra, as long as the purchase amount is at least $25.
Chief Executive Officer John Donahoe said in an interview with analyst Youssef Squali of Cantor Fitzgerald that he hoped to add the service to EBay's core site before the end of 2013.
Donahoe is hoping that EBay Now for desktop will help the site capitalize on busy shipping times during the work week, especially during the day on Friday. Starting on Monday, the service is being expanded to Brooklyn and Queens in New York, and parts of the Bay Area in California, with service to Dallas and Chicago coming soon.
Amazon already offers same-day delivery for its AmazonFresh grocery delivery business, which was recently expanded outside Seattle and Los Angeles. According to All Things D, the move could lead to Amazon offering same-day delivery for a wider variety of its products, if it's able to make money on the business. Google Inc. (NASDAQ:GOOG) also recently introduced Google Shopping Express in the San Francisco area.
EBay is working to change its image from a site that auctions people's personal belongings, to a place where consumers can get new clothes from Macy's or toiletries from Walgreens.
But, as All Things D said, "nothing does it for us Americans like telling us we don't need to get off the couch to go to the store," so if EBay can keep the price down to $5, its move to bring more retail online stands a good chance of being successful.
Follow Jacqueline on Twitter @Jacqui_WSCS
Don't Miss: Amazon's Growing Cloud Pressures IBM and Oracle.