ECB Is Ready to Compromise on Rates for Recovery's Sake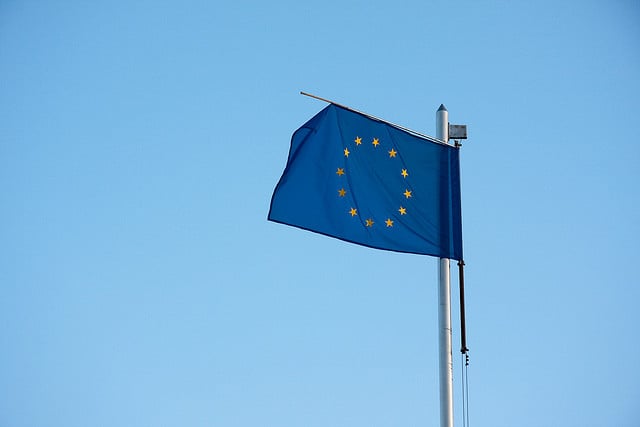 The European Central Bank voted to keep interest rates at a record low of 0.5 percent for the fourth month in a row, Reuters reports.
At its Frankfurt meeting, the ECB — in a move widely anticipated by economists — decided to stay in line with its pledge to keep interest rates at current levels for an extended period of time. This is an important first step in showing that the central bank is committed to its strategy, but it is far from placating those who anticipate that the ECB may need to go back on its word if a recovery really begins to take hold.
Now it is up to Mario Draghi, the bank's president, to placate critics at the press conference following the meeting. Meanwhile, the Bank of England decided to keep its interest rates at 0.5 percent, as well, mirroring the ECB's decision.
The immediate impact of the announcement was limited, with European stocks posting modest gains and many looking more to Draghi than to the ECB for indications of what lies in the future of European banking. This is due in large part to the fact that the announcement came as nothing of a surprise to economists in the euro area.
Despite several recent positive economic indicators in Europe like improved growth forecasts for the rest of 2013, bolstered retail sales, an upturn in manufacturing, and a rise in import/export activity, even naysayers of the ECB's guidance would have been shocked if the ECB had announced an interest rate increase so soon after declaring its intention to keep interest rates at current levels.
The real problem is not in establishing the 0.5 percent interest rate of the ECB but rather in market interest rates, which have steadily risen as brighter economic news continues to flow from across Europe. This means that while larger banks and others who can borrow at the ECB rate are not exposed to rate increases, many smaller businesses are now facing rates significantly higher than those espoused by the central bank.
This hits especially hard in countries such as Spain, Portugal, Italy, and Greece, where having capital available to businesses at low rates is of vital importance to getting their economies back on the right track.
The ECB may have other more pressing problems to deal with instead of trying to alleviate concerns over future rate increases. Spain is on track for its deficit to be nearly 4.4 percent of national output, which far exceeds the 3.8 percent goal outlined by the country's prime minister, Mariano Rajoy, and German Finance Minister Wolfgang Schaeuble. There are also rumors that Slovenia's banking system will need a bailout, as its banks carry so-called "bad" debts amounting to nearly 20 percent of the country's gross domestic product, Bloomberg reports.
The spotlight is now set to move from the ECB's Frankfurt meeting to the Group of 20 summit in St. Petersburg on Thursday and Friday. Among the economic issues being discussed will be how to deal with the U.S. Federal Reserve's tapering of quantitative easing and establishing international transparency in tax regulations to eliminate loopholes.
Don't Miss: The Markets Loved These Car Sales Numbers.