ECB Officials Warn Inflation Is Likely to Remain Low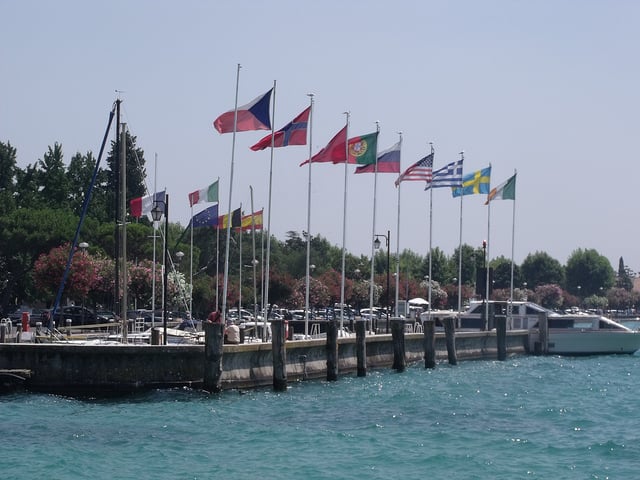 A European Central Bank executive said that interest rates may have to be lowered if deflationary pressures are to be avoided in the eurozone, Reuters reports.
Christian Noyer, a member of the central bank's governing council, made the remarks after a meeting in Tokyo. He said that members of the bank see inflation rates remaining low for quite some time, meaning that the recent rate cut by the ECB has not gotten the eurozone out of the woods yet. The central bank has already slashed its primary rate from 0.5 percent to 0.25 percent earlier this month, citing low inflation rates as the reason. When inflation rates are too low, people and businesses are encouraged to hoard money rather than spend, slowing economic activity.
Noyer's comments imply that the European Central Bank does not see the problem of low inflation rates as one that will improve immediately. With levels at a mere 0.7 percent in October, there is certainly plenty of room for increases before the bank's stated goal of slightly below 2 percent is met, but most economists are not forecasting a significant increase in rates in the month of November. According to a Bloomberg poll, predictions of flash values for the month of November average around 0.8 percent, representing only a slight jump.
Meanwhile, Benoit Coeure, another executive member of the bank's board, said that he does not see deflation as a significant risk. Coeure noted that while deflationary pressures will remain a concern for quite some time, he cannot imagine a scenario in which inflation rates turn negative, according to Reuters.
Part of Coeure's reasoning is that expectations for future inflation rates remain at around 2 percent, close to the bank's stated goal. While inflation rates may be driven down in the short term by falling energy prices or telecommunications costs, markets have taken these factors into account and still have faith in the central bank to make the necessary adjustments to keep rates where they need to be in a more medium and long-term time scale.
Reuters reports that Coeure said structural reforms were needed to support the sustained economic growth that the euro region needs both to progress toward a recovery and to keep inflation rates higher. He pointed to high levels of unemployment as something that should be actively combated, rather than the passive approach that leaders are appearing to take. As the ECB continues its maneuvers to maintain liquidity levels and inflation rates within acceptable ranges, the question arises as to whether the need for such measures signals an underlying weakness in the eurozone's economies after all.
Don't Miss: Did Mario Draghi Axe New Banking Regulations on Sovereign Debt?