Economic Evolution: China Frees Lenders to Compete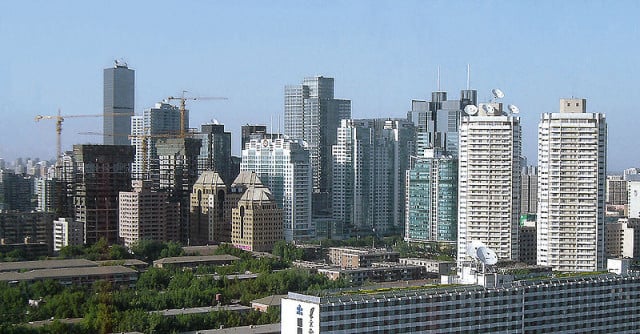 China is finding the road toward freer markets to be a tough one, nevertheless still moving in that direction — on Saturday, the communist country will allow lenders to set their own borrowing rates and compete for the first time.
The move marks a significant milestone for China, where controlled rates were seen as stifling to domestic consumption. That consumption is something the country needs more of as it transitions away from its one-dimensional status as an exporter. Slower global demand has Chinese firms a bit more strapped for business recently, and with forecasts for expansion worldwide remaining weak, Chinese consumers are waiting for their turn to make up the difference by getting larger slice of the pie.
Peking University, a leading college in China, recently released a study showing that income disparity has been worsening in the country, with the top 5 percent of households controlling 23 percent of all household income, The New York Times reports. This is compared to the 0.1 percent held by China's lowest 5 percent of household earners. The average income for a Chinese family in 2012 was $2,100.
Some worry still that China's deposit rate, which remains under state control, is the greatest drag on consumption. With a population that saves heavily, the artificial deposit rates are seen as dampening future consumption, and returns on savings are lackluster.
However, the competitive lending rates signal a more fundamental message to markets and international governments that Chinese leadership is committed to reform — an encouraging long-term sign.
Trade is one area of the economy that China is not liberalizing as effectively as foreign businesses would like. Specifically, the solar industry remains a contentious area in international trade, as spats over tariffs have frustrated the potential for progress. China is set to implement tariffs on a product used in solar manufacturing — imported from the United States — with a rate that could reach 50 percent or more, damaging an already imbalanced trade deficit.
The move is in response to previous tariffs imposed by the U.S. on certain Chinese imports as a result of subsidies from the government there for its own industries, making them more competitive. Europe is having a similar feud with China, threatening to quadruple its tariff rate if China doesn't change its business practices. The issue was addressed this month at the annual U.S.-China Strategic and Economic Dialogue.
Don't Miss: Is This a Student Loan Deal That Can Avoid Getting Torpedoed?