Economic Fears Continue, But Employment Figures Stand Strong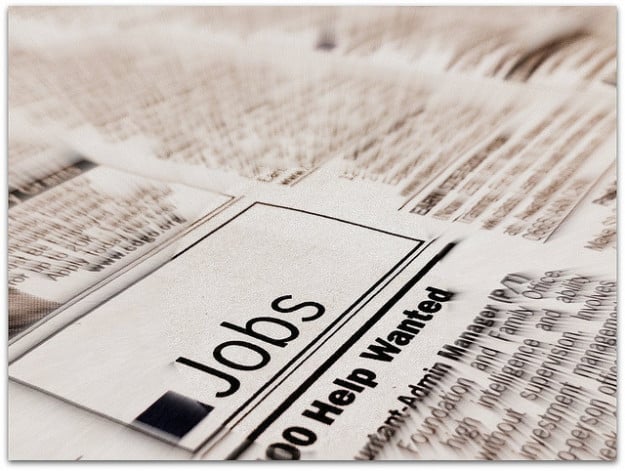 Unemployment may be still "elevated" as the Federal Reserve says, but the broader trend is heading lower for initial claims for unemployment benefits. Smaller reductions in staff indicated that employers are confident enough that consumer demand and optimism will be sustained as the housing market improves, and bigger gains in sales will likely encourage companies to increase hiring, helping to reduce the unemployment rate.
Initial claims for unemployment benefits, which act as a proxy for layoffs, are a good measure of the health of the economy. In the past week, fewer Americans filed for jobless benefits reported the Department of Labor Thursday, with the number of claims dropping 9,000 to 346,000, down from 355,000 in the prior period. Still, the number was slightly more elevated than the 345,000 claims economists had expected.
But, nevertheless, "the broad trend still remains lower" for jobless claims, RBC Capital Markets economist Jacob Oubina told Bloomberg. "That's going to continue to support net payroll gains."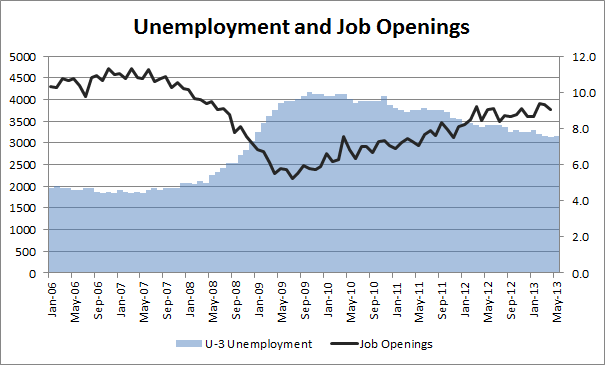 While jobless claims provide the first look at the employment situation for any given month, the weekly figures can be volatile, so economists use the four-week moving average to understand wider trends. Last week, that figure also declined, dropping to 345,750 from 348,500.
However, the number of people continuing to receive jobless benefits remained little changed at 2.97 million in the week ended June 15. Even more disappointing is that that Americans who have exhausted traditional benefits are are relying on emergency and federal extended aid rose by 23,000 to 1.71 million in the week ended June 8.
Initial claims provide just a snapshot of where the labor market is going. But there have been other signs that the job market is strengthening. Last month, employers added 175,000 jobs to their payrolls, nearly matching the average monthly gain for the past year. Even though the unemployment rate did inch up to 7.6 percent from 7.5 percent, it was because more Americans were confident they could find work and the labor force swelled.
Recent housing, regional factory activity, business spending plans, and consumer confidence figures have pointed to some strength in the economy despite the fact the small stumble stumble it took early in the second quarter. This view is broadly supportive of the Federal Reserve's view that some downsides to the economy's outlook have waned. But economists still have  estimated that the economy grew at just a 1.5 percent to 1.9 percent annual pace between April and June.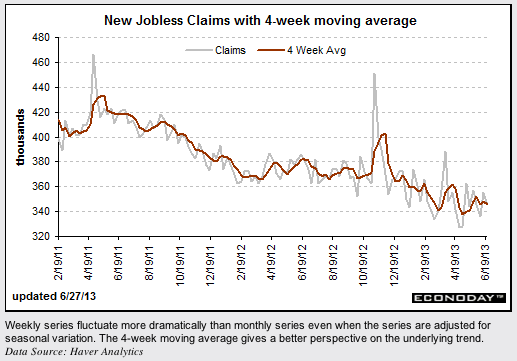 Follow Meghan on Twitter @MFoley_WSCS 
Don't Miss: 10 Charts to Prove Americans Are Bored of Working.