EIA Shows Declining Imports, OPEC to Lose Market Share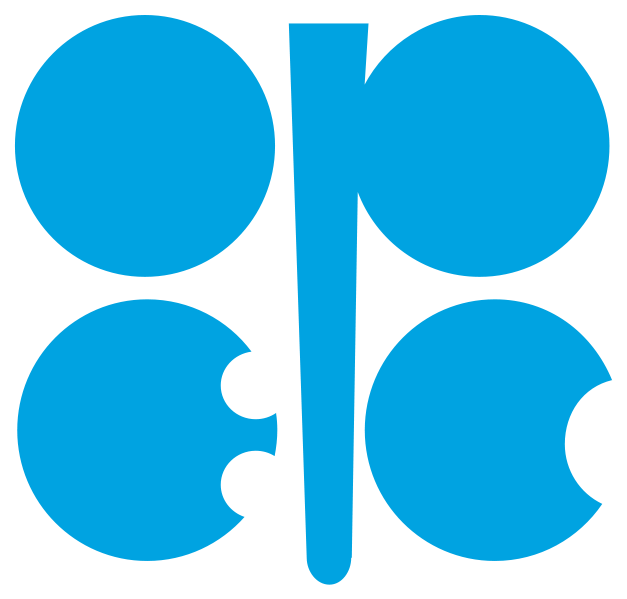 The Organization of Petroleum Exporting Countries is learning a hard lesson about what increased energy production from the U.S. means for the world. It released its first set of forecasts for 2014, in which the organization predicted less demand for its own products despite an increase in global demand not seen since 2010.
OPEC figures that demand for its own petroleum will be reduced by about 300,000 barrels per day in 2014, 2.6 percent less than the group is current producing. This loss in market share comes at the same time that global demand will recover to 1 million barrels of oil per day as the U.S. and Canada experience substantial growth in their own domestic energy output.
The weekly Energy Information Administration petroleum report sheds some light on this trend. Crude oil inputs increased by approximately 386,000 barrels per day since two weeks ago, totaling around 16.1 million barrels. Moreover, refineries in the United States were operating at 92.2 percent capacity, up 2 percent from the last EIA report. Imports since the last report were down nearly 900,000 barrels per day.
Innovations in the oil and gas industry have allowed the U.S. and Canada to compete with OPEC in unlocking energy sources and providing them to consumers. Shale deposits have been a success for Western oil companies thus far, as new drilling methods allow extraction from places previously unexplored by the industry. Natural gas is also offering a competing product to OPEC's oil as hydraulic fracturing offers companies a new way to retrieve the substance from the earth.
This trend, along with slipping economic growth in China, one of the world's largest energy consumers, has caused oil futures to slip down to $108 per barrel.
As emerging economies slow down, the U.S. and Europe are expected to grow in the future, prompting the forecast from OPEC. According to the report: "Higher growth in the U.S. and a recovery in the euro zone are the main drivers behind the forecast. Emerging economies continue to expand at levels below the high rates seen in past years."
Member countries of OPEC are Algeria, Angola, Ecuador, Iran, Iraq, Kuwait, Libya, Nigeria, Qatar, Saudi Arabia, the United Arab Emirates, and Venezuela.
Here's what the trend in U.S. oil imports looked like recently: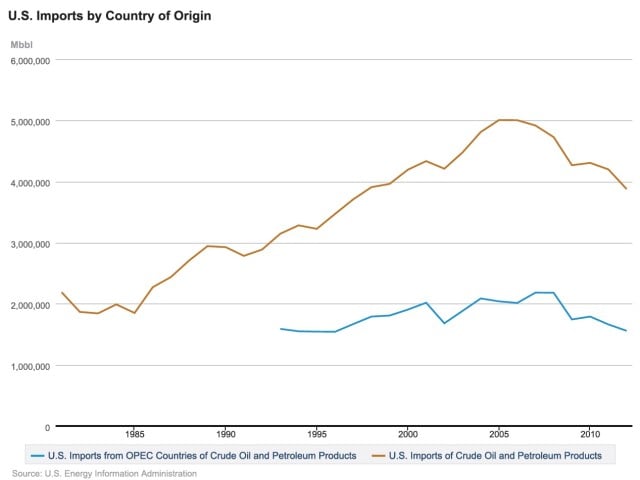 Don't Miss: Is Central Bank Experimentation Key to Averting the Next Crisis?