Electroporation: Looking Ahead at 2014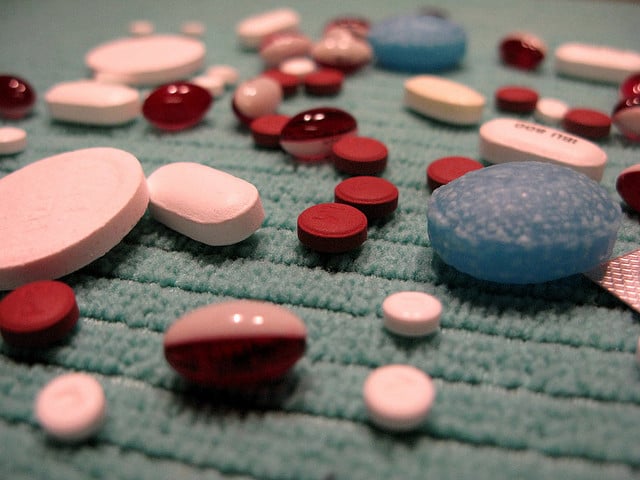 For Inovio Pharmaceuticals (NYSEMKT:INO), 2013 was a breakthrough year. The company had catalyst after catalyst and soared with gains of nearly 500 percent. OncoSec Medical, an Inovio peer developing therapeutics with the same technology, posted gains of 150 percent in 2013 — also on a slew of stock-moving catalysts. While the gains last year were remarkable, the big question is — can these gains continue in 2014 with another strong line-up of potentially stock-moving events?
Inovio & OncoSec: Developing Electroporation to Treat Disease
Both Inovio and OncoSec have developed a pipeline around electroporation. This is a technology that involves using electrical pulses to create temporary pores, which then allow for better uptake of an agent. This approach is based on the fact that human cells are designed to resist the entry of foreign materials through the outer membrane, thus making an agent less effective by the time it reaches its destination. But with electroporation a path is created, one with no barriers, where an agent can essentially be placed where it's needed, maintaining its strength and full efficiency.
As a result, less of an agent is needed to achieve a therapeutic effect, which then decreases the side effects and increases the effectiveness of the agent. Inovio and OncoSec have been trying to prove this technology effective, and in 2013, both companies made major strides in the right direction.
Inovio: Year in Review
Inovio has approximately 12 candidates in its pipeline, used to treat both cancers and infectious diseases. Therefore, let's briefly look at the last 12 months and identify why such excitement was created. Inovio announced that its Universal H1NI Influenza Vaccine achieved protective immune responses comparable to conventional vaccines. The company further announced that in a preclinical study of its Syncon DNA vaccine against Ebola and Marburg viruses the vaccine induced strong and broad immune responses and demonstrated 100 percent protection against death. Both pieces of data, although early stage, show a strong effect against widespread and deadly viruses. The above news was important to shareholders, but did not cause a great deal of stock movement; it wasn't until late June through August that shares of Inovio really began to move with exceptional volatility.
On June 14, Inovio announced that its Universal H7N9 vaccine generated protective HAI antibodies in 100 percent of tested animals. Moreover, 100 percent of the vaccinated animals neither got sick nor died of the virus. On July 10, results of the HIV vaccine were published in a peer reviewed Journal of Infectious Diseases. Inovio found that its CELLECTRA device for administering its Pennvax-B HIV vaccine improved the effectiveness of the drug in Phase I testing.
For July 18, Inovio announced that electroporation technology significantly enhances the ability of a DNA therapy to stimulate blood vessel growth. On July 24, Inovio's hTERT DNA cancer vaccine administered with CELLECTRA generated robust and broad immune responsed in a preclinical trial. It broke the immune system's tolerance to its self-antigens, induced T-cells with tumor killing function and increased the rate of survival. In November, vaccine for MERS induces robust immune responsed in clinical trial. As you can see, it was quite an exceptional and busy year for Inovio Pharmaceuticals. While not data related, one can't ignore the deal with Roche — two products worth $10 million upfront and up to $412.5 million pending certain milestones.
OncoSec: Year in Review
As previously stated, OncoSec uses the same approach as Inovio, and while OncoSec's pipeline is not as large, the company did begin 2013 with three ongoing Phase 2 open label multi-center clinical trials. In these trials OncoSec is treating metastatic melanoma, Merkel cell carcinoma, and cutaneous T-cell lymphoma. As we look back at last year, it was news from its melanoma and MCC trials that really moved the stock. OncoSec provided several safety and interim looks at its 15-patient MCC study. So far, the company's platform has proven to be safe, and at the last check all patients in the study had already experienced an uptake of IL-12 of at least 100 fold, some up to 1,000 fold.
Ultimately, to determine if electroporation works uptake has to be measured, as it shows the levels of IL-12 that is getting to the source versus IL-12 without electroporation. IL-12 is an immunotherapy compound, one that is extremely effective, but has rather unpleasant side effects. Therefore, if OncoSec can increase the uptake (which it has) while proving it safe (so far it has) then MCC could be a key program for OncoSec.
Next is melanoma, which was the big value driver of 2013. Like MCC, OncoSec reported several updates, but the key difference was complete enrollment with data on 21 of 25 patients. As of December 16, 38.1 percent of the 21 patients assessed achieved a complete response lasting in excess of six months. Moreover, 61.1 percent of patients saw tumor shrinkage in excess of 30 percent. This data was highly impressive and is the main reason that OncoSec has traded higher by 63 percent since its December announcement.
What Will 2014 Bring?
Clearly, we can see why both Inovio and OncoSec saw such rapid stock appreciation in 2013. Last year, we did not receive any data from large randomized studies. However, what we received was a collection of data on small patient populations showing electroporation's effect on a wide array of diseases. As a result, we can at least suggest that electroporation does in fact work, but the question is which programs will have success in larger trials?
This brings up an interesting point: 2013 put electroporation on the map, but 2014 will be a breakthrough year, one way or the other. First, for Inovio it will report top-line data from a Phase 2 study of VGX-3100 for the treatment of cervical dysplasia in mid-2014. The Phase 1 study demonstrated an immune response, and was successful at killing cells that had been changed to precancerous dysplasia by the presence of HPV. This program is Inovio's most advanced, and pending the outcome it will change how investors view the rest of the company's platform and programs.
Then, Inovio will initiate, plan, and present some data on other Phase 1/2a trials on a handful of programs, but nothing as robust as VGX-3100. Therefore, if positive we can predict significant gains, as its pipeline combined likely has billions in annual sales possibilities. With that said, OncoSec has its own data to report, and an infectious disease trial might not be the best indication of success or failure for its cancer study.
OncoSec could see tremendous gains when it reports final data for its melanoma trial and plans a launch for a larger trial treating this disease. Also, in 2014 we will see how OncoSec treats cutaneous T-cell lymphoma and the final results for Merkel cell carcinoma. Not to mention, OncoSec has a sponsored research agreement and is planning to initiate a new trial treating a solid tumor indication.
In the company's strategic update it specifically mentioned combining its electroporation device with anti-CTLA4, anti-PD-1, and anti-PD-L1. As you know, anti-PD-1s specifically have been among the most widely discussed cancer therapeutics of the last year, after Merck and Bristol-Myers reported incredible data at last year's ASCO. Based on what we've seen thus far, electroporation undoubtedly increases the uptake of agents and decreases side effects, thus it makes an agent even more effective. Therefore, with anti-PD-1s being closely monitored, and OncoSec planning to expand ImmunoPulse into another indication, watch for anti-PD-1s to be the agent used in this study. If so, investors have to like the company's chances of success, and prospective investors have to like the excitement and stock gains that such a move could mean for OncoSec.
Is It a Good Idea to Buy?
These two companies are very similar, but also different: Inovio has a market cap of $530 million; OncoSec has a market cap of $100 million. Inovio burned more than $50 million in the last 12 months, giving it enough cash for roughly a year. OncoSec has just $15.2 million in cash, but burns only $7 million a year, thus giving it enough cash to operate for well over a year. Inovio uses synthetic vaccines with electroporation while OncoSec uses agents that are already used to treat the disease; thus in many ways, it doesn't have as much to prove.
With that said, the market capitalizations of these two companies clearly identify that expectations and excitement is higher with Inovio. However, for 2014, given the catalysts and valuations of these companies, I think both have great upside potential and that OncoSec could really have a breakout year.
Inovio's year really rests on VGX-3100, a candidate that I think will produce positive top-line results given its early stage data. But OncoSec has three key programs to present data and the initiation of a new study with a new agent — most likely anti-PD-1. These are four major catalysts, any and all of which could easily cause shares to double if positive. As of now, we haven't been given one reason to believe that data won't be anything except positive. Personally, as it relates to electroporation catalysts in 2014 from both companies, I am most excited about the MCC data.
In treating MCC, there are no FDA approved treatments, no ongoing studies, no planned studies — and as a result there really isn't a standard of care for this aggressive disease. Hence, OncoSec has no competition in this space, and just needs to prove that patients are responding to IL-12. If so, it seems very likely that OncoSec will soon own this $300 million market opportunity. Not to mention, MCC is an orphan disease. Therefore, with planned FDA meetings to discuss future MCC trials, OncoSec could likely earn an accelerated path toward approval. And if data is really good, investors will definitely speculate… and this program will drive significant gains. Therefore, as investors look ahead and really sort out all the catalysts that await, it looks highly likely that these are two stocks whose bull run will not only continue, but likely accelerate in 2014.
More From Wall St. Cheat Sheet: