Elon Musk: Germany Is Tesla's 'Top Focus'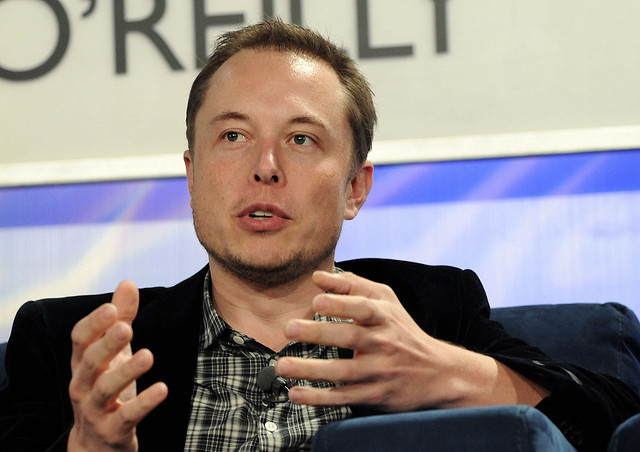 Tesla Motors (NASDAQ:TSLA) CEO Elon Musk took the stage at one of the company's new service centers in Munich, Germany, this week and excited German car junkies with news that the country is now Tesla's "top focus in the world."
Germany is Tesla's third-largest market, behind the U.S. and China, and according to MarketWatch, the automaker is now planning on boosting its Model S's performance package in the country so it can better compete with the likes of renowned Germany luxury carmakers.
Musk told his receptive audience in Munich about the advantages the new performance package will have on the Model S driving experience. The CEO also highlighted the need for more recharging stations throughout Germany to help Tesla meet that goal. The U.S. automaker now is hoping to have more Supercharger stations in Germany than any other country in Europe by 2014.
In addition to Musk's explanation of the new, souped-up Model S performance package, MarketWatch also reports that the Tesla CEO went into detail about what's to come for Tesla's next mass-market vehicle. Consumers are already expecting the Model X SUV due next year, but Musk is also teasing them about the possibility of a so-called Model E that could be ready in as early as 12 to 15 months, or perhaps in 2016.
German consumers are reportedly anxious to see what Tesla has to offer next, but before the electric vehicle maker can proceed with its lithium battery production, it may have to receive the all-clear from the U.S. National Traffic Safety Highway Administration. The agency reported Tuesday that it is now studying a Model S fire that took place in Kent, Washington, on October 1, and regulators may decide to open a formal investigation.
Reports of the NHTSA probe came three weeks after the fire itself due to the agency's employees being on furlough from the partial government shutdown, but investors still reacted to the preliminary Model S investigation by sending Tesla shares down 0.61 percent by the close of trading in New York on Tuesday.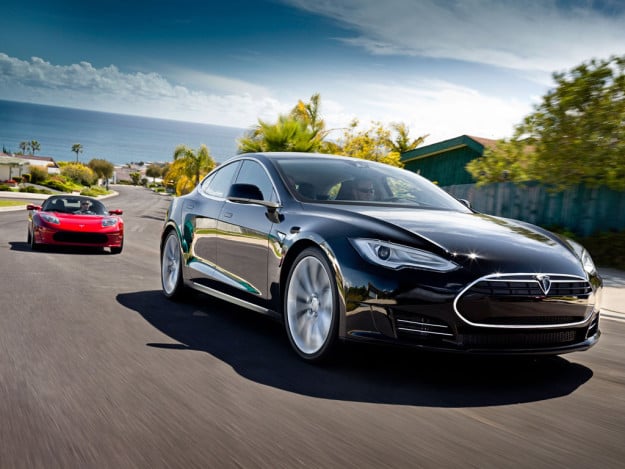 Musk already published a blog post on the company's website in the wake of the blaze, meticulously explaining the unusual series of events that led to the fire, but Tesla's current stock price demonstrates continued investor concern that the flames will cause consumer anxiety over the true safety of lithium ion battery-operated vehicles.
Nonetheless, Musk remained jovial at his presentation in Germany this week, and he even referred to hydrogen fuel cells as "So bullshi**t" and "pure rubbish," according to MarketWatch. The CEO expressed his belief that fuel cells are only a marketing ploy, but he'll need the approval of the NHTSA before he can effectively make the argument again that lithium batteries are superior.
Don't Miss: 7 Splendid High-End Hybrids.