Elon Musk's SpaceX Nails Mission on 3rd Launch Attempt
If the Challenger and Columbia shuttle tragedies proved anything, it's the fact that rocket science is not something to be taken lightly when it's being implemented on a full-scale effort. It's only logical, then, that space-exploration startup SpaceX scrapped its two previous launch attempts of the Falcon 9 rocket literally seconds prior to ignition.
The third time proved fruitful, however, as SpaceX — led by Tesla Motors (NASDAQ:TSLA) CEO Elon Musk — successfully launched the Falcon 9 on Tuesday, bringing its commercial payload — a 6,918-pound, SES-8 telecommunication satellite — 22,000 miles away from Earth, the farthest mission flown by SpaceX.
NBC reports that SES is said to have paid less than $60 million for the launch, "which is tens of millions of dollars less than the going rate for satellite launches heading for geostationary orbit." This could be a game-changing development for the industry, Martin Halliwell, chief technology officer of Luxembourg-based SES, said. "It's going to really shake the industry to its roots," he told reporters in November.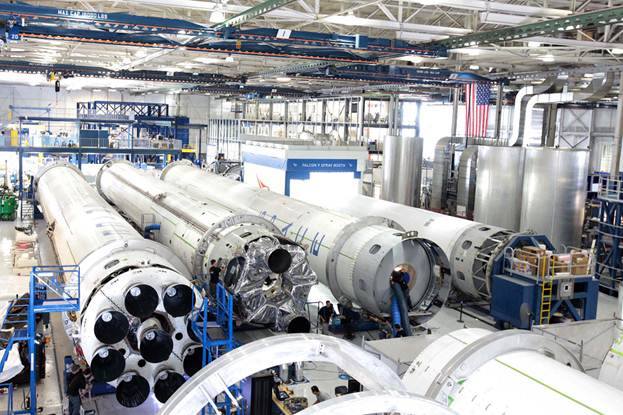 SpaceX has flown some NASA-sponsored missions to resupply the International Space Station, which orbits the Earth 250 miles up. But 22,000 miles was a whole different league, one that SpaceX has had some difficulties reaching in the past.
To begin, prior versions of the Falcon 9 rockets were simply not powerful enough to bring objects to such an altitude. However, SpaceX has upgraded the spacecraft with Merlin 1D engines, among other things, to expand its potential customer base with a wider scope of capabilities.
The Falcon 9′s first trial came in September, when it launched the Canadian Space Agency's Cassiope research satellite. The deployment went off without a hitch, but afterward, "the Falcon's second-stage engine failed to reignite in a test to reach higher orbit," NBC reports. "Relighting the second stage is essential for the success of geostationary satellite launches." The cause? A frozen igniter fluid line — a problem in space that was unaccounted for on Earth, where the testing climate was warmer. SpaceX simply insulated the line for future use.
No such hiccups occurred for Tuesday's flight, as SpaceX reported that the launch met "100 percent of mission objectives."
"The successful insertion of the SES-8 satellite confirms the upgraded Falcon 9 launch vehicle delivers to the industry's highest performance standards," Musk said in a statement. "As always, SpaceX remains committed to delivering the safest, most reliable launch vehicles on the market today. We appreciate SES's early confidence in SpaceX and look forward to launching additional SES satellites in the years to come."
Don't Miss: BP Granted Temporary Stay in Paying Oil Spill Claims.