Emerging Markets Save Coca-Cola Earnings from Fizzing Out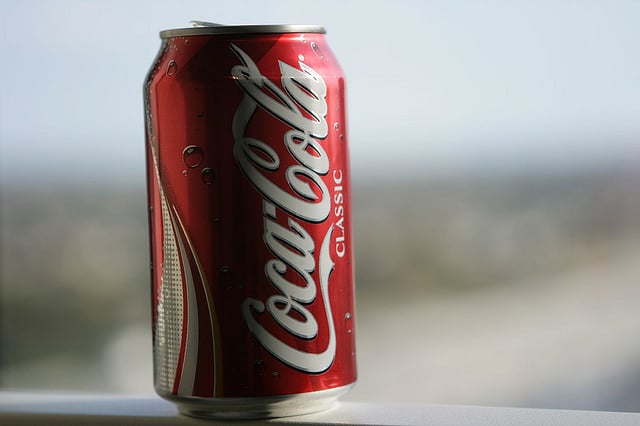 Before Coca-Cola (NYSE:KO) reported third-quarter results early Tuesday morning, expectations were fairly modest. Soda drinkers the world over were expected to have tipped back about the same number of Cokes, Sprites, and Vitaminwaters as they had the previous quarter, giving investors little reason to bet shares up above year-ago levels. On Monday, shares closed up by just 35 cents, and shares were still trading around half a percent below year-ago levels. After the world's largest drink manufacturer reported that net income rose 5.9 percent to $2.45 billion, or 54 cents per share, in the three months ended in September, shares inched up as much 1.9 percent to $38.62.
But revenue declined 2.5 percent to $12.03 billion. Analysts were prepared for less-than-stellar third quarter results. In fact, expectations were lowered late in the third quarter, a not unusual occurrence for the company. In the past nine years, Coca-Cola has lagged by consensus forecasts by more than 1 percent every quarter, until now.
Analysts had expected the company to increase net income from 50 cents per share in the year-ago quarter to 53 cents per share even though revenue did fall below expectations for $12.05 billion. "We delivered sound third-quarter results in the confines of an ongoing challenged macroeconomic environment driven by increasing volatility across emerging markets," Chairman and Chief Executive Muhtar Kent said in the company's earnings press release.
Kent said in July that he expected business conditions to improve in the second half of the year, and indeed results did improve. In the second quarter, the ever-important metric — worldwide unit growth —  declined 1 percent from year-ago levels. At the time, Coca-Cola blamed bad weather, but the pace was much slower than it had been amidst the global recession in early 2009.
However, in the third-quarter, unit growth rebounded, increasing 2 percent across all markets. During the drink manufacturer's earnings conference call that metric will likely receive much attention as it fits well within the company's expressed growth goals. "Vision 2020″ is a decade-long plan to double unit sales from 2009 levels to three billion services per day. Recently, unit sales growth had averaged between 3 percent to 5 percent per year, but to achieve the kind of growth set out in the company's strategic plan, Coca-Cola sales growth rate would have to more than double that.
Yet, even though Coca-Cola managed to sell more drinks despite the tough economic climate, it may be time for the company to analyze the viability of its growth plan. Selling more cans and bottles is a strategy that has served the company well, a strategy that turned a $40 investment in the company in 1919 into an approximately $10 million stake in 2013. But as the market has become saturated in developed countries and is slowing become overloaded in emerging markets as well, other formulas for growth must be discovered.
Acquisitions could help the company meet its targets, but of course that would mean less cash on hand to return to shareholders. For the past 50 years, Coca-Cola has increased its dividend. But as sales have slowed, the payouts have begun to put a strain on the company's balance sheet. Its ratio of net debt to total capital has increased significantly in the past four years and it is at its highest level in more than a decade.
Despite introducing smaller cans, the company has struggled with sales of its namesake soda in the United States. In North America, soda sales volume was flat in the third quarter while sales of uncarbonated drinks such as tea, juice, and bottled water increased 4 percent, leading to an overall growth of 2 percent for the region. In Europe, sales volume dropped 1 percent.
Kent has maintained that investment and production in developing markets has been part of Coca-Cola's growth strategy for the past 40 years, and the company's soda sales did fare much better in those countries. Sales of its namesake brand rose 22 percent in India while soda sales grew 8 percent in China.
Follow Meghan on Twitter @MFoley_WSCS
Don't Miss: Food Stamp Malfunction Leads to Wal-Mart Shopping Free-For-All.