Emirates: Contemplating Record-Breaking Boeing Order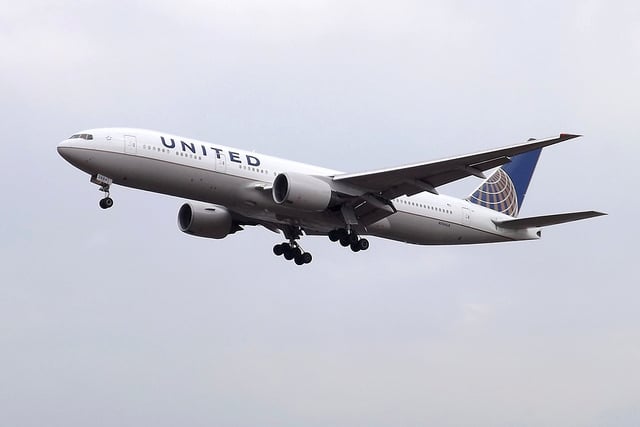 Boeing's (NYSE:BA) third-quarter results showed revenue rose 11 percent to $22.1 billion, while net income rose to $1.16 billion, or $1.51 a share, compared with $1.03 billion, or $1.35, a year earlier. The jet manufacturer's quarterly success came despite a long series of technical mishaps with its flagship 787 Dreamliner and — perhaps more importantly — despite a reduction in government spending, which has taken a bite out of Boeing's defense business. Rather than reflect these difficult headwinds, the company's results reflected the strong recovery in jet sales since the recession, particularly in the Middle East and Asia, as well as the growing demand for more fuel-efficient aircraft like the 787, which cuts fuel costs by more than 20 percent compared to older models.
The decision of Japan Airlines (JALFQ.PK) to replace its aging fleet of Boeing 777s with rival Airbus' A350 still stings. "Obviously, that's a campaign we did not want to lose," company Chair, President, and CEO Jim McNerney told analysts in the earnings conference call last week. But the fact that commercial plane deliveries rose to 170 in the third quarter, an increase from 149 a year earlier, with Dreamliner deliveries nearly doubling from 12 to 23, shows Boeing is poised to capitalize on the world's fast-growing airline markets.
Already, German airline and longtime Airbus customer Lufthansa has placed an order for 34 of the company's redesigned 777x jets and Dubai-based Emirates has said it will place large orders for the plane once it is formally introduced. Emirates — the fastest-growing Gulf carrier — is in the market for long-haul passenger aircraft. Founded in 1985, the state-owned airline has set its sights on providing strong competition on long-haul routes for more established carriers based in the United States, Asia, and Europe. Both Boeing and rival Airbus could be the beneficiaries of its growing demand for aircraft.
Boeing is also expected to unveil the latest model of its 777 jet at the Dubai airshow in mid-November. That new model, the 777X, which boasts the largest engines ever put on a plane and key costs-saving technologies, could change trends in modern aircraft design, turning aerospace manufacturers away from building ever-larger jets and making the company's iconic 747 jumbo jet a dinosaur. Analysts and Boeing management alike are hoping that orders for the two-engined plane will offset the loss of a $9.5 billion contract from Japan Airlines, which chose the Airbus 350 to replace its fleet of 777s.
Peter Arment, an analyst at Sterne, Agee & Leach, has calculated that the sales tally may reach "well over 100 orders," worth more than $34 billion at list prices after the Dubai show. Of course, Boeing may cannibalize sales of the 747-8, but Bloomberg Industries analyst George Ferguson said the company has little choice but to take that risk because Airbus began deliveries of its new wide-bodied A350 in 2014, and that plane competes with the current 777 directly.
Air travel is expected to soar over the next several decades and airlines are already looking to revitalize their fleets. While Boeing may be losing some momentum in the Japanese market, Gulf airlines are also expanding rapidly thanks to their strategically advantageous position between East and West and hefty financial resources.
Emirates has said that it could ink deals with both Boeing and Airbus after the Dubai airshow, reported the Financial Times on Sunday. The company is in advanced negotiations to buy as many as 100 long-haul aircraft from Boeing, a deal that could be worth up to $30 billion, but no formal agreements have been signed as of yet. As Emirates president, Tim Clark, told the publication, the company is "a relatively advanced state of commercial negotiations. I think whatever happens there will be substantive order for the new 777." Emirates could even be the launch customer for the upgraded version of the airplane manufacturer's popular 777 jet.
"The much bigger news would be a non-launch (of the 777X in Dubai), or a launch with tepid numbers," Teal Group analyst Richard Aboulafia told Reuters last week. "Since Boeing has been carefully designing the 777X to meet their (Emirates airline) needs, anything less than a 70-100 aircraft firm order would raise questions. And a non-order would be a disaster for Boeing." According to the International Air Transport Association, Emirates has the largest fleet of wide-body passenger jets in the world, totaling 187 planes as of March 31. Coincidentally, the carrier is also the world's largest operator of the 777, with approximately 126 of the aircraft in its fleet at the end of March.
Boeing's latest iteration of the plane will replace its current-generation 777 jets beginning in 2020 when the first plane will likely be delivered. But the carrier is also the largest operator of the Airbus A380, a plane that has not generated many sales. In fact, Airbus has not announced a single order for the $404-million, 853-passenger suberjumbo jet, although Clark has said Emirates, which has placed orders for 90 A380s, has a longstanding interest in buying another 20 of the planes. He also said the carrier could change its existing order for the A350, the aircraft that competes directly with Boeing's Dreamliner and 777X.
Follow Meghan on Twitter @MFoley_WSCS
Don't Miss: Delta Has Added the Boeing 717 to Its Radar.