Employers Hesitate: June Hiring Falls to 3-Year Low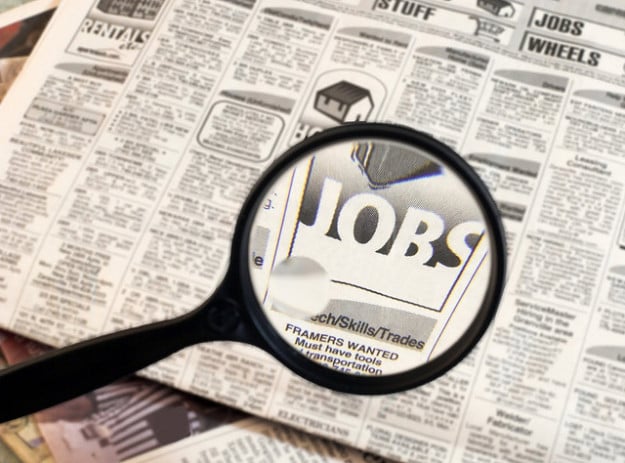 Headline unemployment remains elevated at 7.4 percent and as of July, about 36.5 percent of those unemployed have been without a job for 27 weeks—or slightly more than six months. While the unemployment rate has ticked down from a high of 10 percent following the crisis, the 165,000 jobs that were created in July were the smallest monthly number of jobs added to payrolls since March and far fewer than what economists expected. As a result, the U.S. labor market is under a microscope right now.
The headline rate — which does not include the discouraged or marginally-employed — has declined just 2.6 percentage points since unemployment peaked. Chipped in fractional blocks as government payrolls shrink, usually a source of growth in recessions, and private employers hesitate due to uncertain economic conditions and a dense financial environment.
Hesitation on the part of employers was evident in the the Department of Labor's July jobs report and data from its most recent Job Openings and Labor Turnover Survey, which was released Tuesday. U.S. employers advertised the most jobs in five years in June, but they hired fewer workers — a mixed signal for the recovery job market.
The Labor Department said job openings increased 29,000 from May, rising to 3.94 million. But total hiring declined 289,000 to 4.2 million, a decrease from June 2012 and the largest one-month drop since June 2010. As a result, competition for jobs remained tight, although a great deal of progress has been made since 2009 — in June, there were three unemployed individuals for every job. In a healthy economy, that ratio is typically 2 to 1. When the recession began in December 2007, the ratio between the unemployment level and job openings was 1.8, and at the end of the recession in June 2009, there were 6.2 unemployed persons for every job opening.
When there are a high number of unemployed individuals chasing only a few jobs, employers have more leverage setting wages, a fact that helps to explain some of the recent weakness in growth of incomes in the United States. Therefore, the decline in the ratio between the unemployment level and job openings may help drive wages slightly higher.
Despite the smaller-than-expected number of jobs created last month, workers still have a measure of confidence in the job market; the report showed that 1.6 percent of job holders quit their positions in June, unchanged from the previous month's reading, and workers will not quit unless they have another job or are sure they can find one.
Speaking earlier in July, New York Federal Reserve Bank President William Dudley suggested that despite the fact that job loss rates have fallen, calling the labor market "healthy" may be overly optimistic. "Numerous indicators, including the behavior of labor compensation and household assessments of labor market conditions, are all consistent with the view that there remains a great deal of slack in the economy."
Dudley's assessment still holds true. As research done by the outplacement consultancy firm Challenger, Gray & Christmas has shown, if the current pace of layoffs continue, the total number of job cuts in 2013 could fall below 2012's total. Taken together, the fact that firings are remaining low, the pace of hiring is stagnating, and job openings are growing could be an indication that employers are hoarding workers until the economic outlook improves.
During the economic crisis, businesses hoarded employees in order to minimize labor costs as much as possible — while seeking to maximize the productivity of their remaining workers. Further evidence supports this conclusion; in July, Americans' confidence in the economy was the lowest it has been in any month since April.
Tuesday's JOLTs report will be closely examined by policy makers at the Federal Reserve, who will be looking for signs that the labor market is strong enough to warrant less monetary stimulus.