Employers Hoarding Labor: Here's Why That's Bad News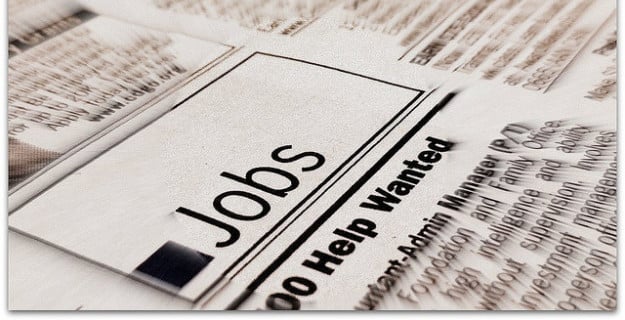 "It's just a very tough job market now. There's no other way of putting it," Daniel Opler, professor of history and a labor expert at the College of Mount St.Vincent, told CNBC for a Labor Day article. The Department of Labor's August Employment Situation Report was an indication that the labor market recovery was stuck in a rut. On the one hand, August represented the 35-consecutive month of job creation, the unemployment rate dropped to 7.3 percent, and throughout the month, initial applications for unemployment benefits — which serve as a proxy for layoffs — trended down, falling close to pre-recession levels.
Taken together, those statistics present the labor market in a rosy light. But there are other numbers to consider, numbers that signal the return to pre-recession employment levels where progress is not as positive as the falling jobless claims seem to suggest. The headline rate unemployment rate — which does not include the discouraged or marginally-employed — has declined just 2.7 percentage points since unemployment peaked at 10 percent. It was chipped at in fractional blocks as government payrolls — usually a source of growth in recessions — shrink, and private employers hesitate because of uncertain economic conditions and a dense financial environment.
Before the recession, the unemployment rate was generally around 5 percent, so with the headline unemployment rate remaining elevated at 7.3 percent and the total number of unemployed persons remained little changed at 11.3 million, the employment picture looks a bit dimmer. Then, add the fact that unemployment has ticked down in the past two months primarily because the labor force has declined, and the situation grows even darker. The share of working-age Americans who were employed or looking for work fell to 63.2 percent last month — its lowest level since 1978, a time when fewer women were participating in the labor force.
It has not helped that the United States economy has added fewer-than-expected jobs in the past two months, payrolls expanded by 169,000 jobs in August and just 104,000 jobs in July. The current pace of employment gains is  nowhere near enough to absorb the backlog of unemployed workers. According to the Hamilton Project at the Brookings Institution, it will take more than seven years at the current rate of job creation to close what is known as the jobs gap left by the recession. If the economy were to create enough jobs to fill the hole left by the recession, 300,000 jobs per month would need to be created.
The Labor Department's most recent Job Openings and Labor Turnover Survey, which was released Tuesday, rounded out the employment picture, adding supporting evidence that job creation is stagnating and indicating that the United States economy is still in a "labor hoarding" cycle. Layoffs are still declining. According to the report from the global outplacement consultancy firm Challenger, Gray & Christmas, job cuts in August were 57 percent higher than a year ago, but the overall trend is still falling.
So far in 2013, employers have announced 347,095 job cuts, which just below the 352,185 job cuts announced in the January through August period in 2012. The Labor Department reported Tuesday that layoffs dropped to 1.5 million, the lowest level on records dating back to 2001. Declining layoffs coinciding with weak job creation means that employers are still behaving as they did during the recession, cutting jobs — and therefore labor costs — as much as possible while maximizing worker productivity as much as possible.
Speaking early in July, New York Federal Reserve Bank President William Dudley suggested that despite the fact that job loss rates have fallen, calling the labor market "healthy" may be overly optimistic. That opinion appears to hold true. Yet, the consolation is that hiring did outpaced separations in July. "Net employment change results from the relationship between hires and separations. When the number of  hires exceeds the number of separations, employment rises, even if the hires level is steady or declining," noted the Labor Department.
The JOLTS report showed that total separations, which exclude retirements and those who voluntarily quit, decreased to 4.11 million from 4.23 million in June. Comparatively, hiring remained relatively flat. The number of individuals hired rose to 4.42 million in July, keeping the hiring rate at 3.2 percent, according to the report.
However, the decrease in the number of job openings reaffirmed the slow but steady progress the labor market is making. Job openings fell to the lowest level in six months with the number of positions waiting to be filled falling by 180,000 to 3.69 million from June's revised 3.87 million job openings. In particular, available positions shrank in almost all industries, including construction, retail, health care and government. Only manufacturing and hotels and restaurants saw gains.
Fewer jobs mean that it is harder for the unemployed to find work. In July, there were 3.1 unemployed person for every available job. In a healthy job market the ratio is 2 to 1.
Still, workers still have a measure of confidence in the job market. The report showed that the number of people quitting increased by 63,000 to 2.27 million and workers typically will not quit unless they have another job or are sure they can find one. But even in this metric, the numbers are not as good as they could be. In a strong economy 2.5 million to 3 million workers quit their jobs every month.
Follow Meghan on Twitter @MFoley_WSCS
Don't Miss: Retail Sales Have Consumer Staples to Thank for Growth.