Endeavor IP Is Significantly Undervalued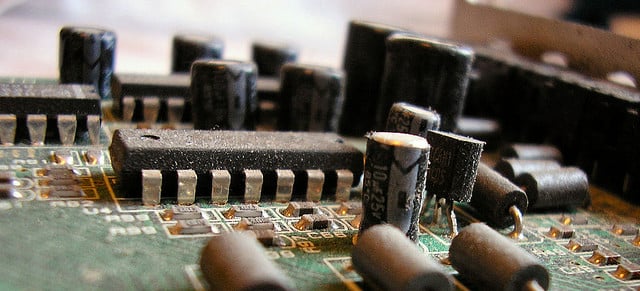 Last week, there was an article published on Seeking Alpha by Penny Stock Realist claiming that Endeavor IP (ENIP.PK) was being promoted. The author then speculated about the ways in which the company is being promoted and used that speculation as the basis for why investors should sell or even short Endeavor IP. This article will serve to offer some rebuttals to those criticisms and also offer a few reasons why investors should consider investing in the promising IP company.
Endeavor IP is an intellectual property services and patent licensing company that is engaged in the acquisition and licensing of intellectual property. Since the company's unique ability to combine investment strategy, technology, and proper patent monetization, Endeavor IP is in a unique position to generate substantial growth over the years to come. The company is led by CEO Dr. Cameron Gray, who has developed a unique and diversified network of relationships in patent law.
As the company looks to acquire more patents in the future, Dr. Gray's contacts should pay dividends. As mentioned at the start, my main motivation in penning this piece is to offer some rebuttals to the cheap attacks in the previous article.  Those cheap shots include the following:
Business taken public with no revenues
Seed shareholders given shares for next to nothing
Change in control
Name and symbol change
Forward split while all the shares were insider owned
The author then recommends that investors should sell and go short the company. I think it's easiest to start off by debunking the "short" recommendation. Short-selling a penny stock is extremely difficult for 99.9 percent of the investing public. In order to short, one must first locate the shares from their broker. Retail brokers like E*TRADE and TD Ameritrade are not going to locate shares in penny stocks. After trying to find a short locate, the brokerage customer will get a message stating, "We're sorry, but we do not have any shares available to short for this symbol." In fact, the only broker that has ever offered a few shares to short is Interactive Brokers Group (NASDAQ:IBKR) and they currently have zero shares available for ENIP. Given that the initial author's recommendation cannot be followed, one must question the validity of the rest of the information.
Rebuttal #1: Business Taken Public With No Revenues
Endeavor IP acquired its first four patents in May 2013. The company's strategy is clearly to acquire valuable patents and then monetize them over the long-term. The patent acquisition and monetization is a business plan implemented by many successful companies such as InterDigital (NASDAQ:IDCC), Acacia Research Corporation (NASDAQ:ACTG), and VirnetX Holding Corporation (NYSEMKT:VHC). Although those companies are now established, I think it's only fair to give Endeavor more than two months to start generating revenues. Additionally, many successful companies without revenues have gone public. A few examples include:
Pharmacyclics (NASDAQ:PCYC): Company went public without revenue and is now valued at over $9 billion. Pharmacyclics generated total revenue of $160.7 million in 2012.
Seattle Genetics (NASDAQ:SGEN): Company went public without revenue and is now valued at over $4.9 billion. Seattle Genetics generated total revenue of $210.8 million in 2012.
These are just two examples.  There are thousands of companies that had a similar profile to Endeavor IP at the beginning that managed to grow into companies worth hundreds of millions, if not billions.
Rebuttal #2: Seed Shareholders Given Shares for Next to Nothing
One of the criticisms listed in the article was that seed shareholders hold 42,000,000 shares at $.0007 per share.  This was deduced from the fact that the company has 42.8 million shares outstanding, and the CEO and Solid Solar Energy own a combined 800,000 shares.
It simply isn't possible to deduce what the motivation of the shareholders is.  Perhaps the shares have transitioned to the ownership of investors who are long-term believers in the company's prospects. It's also possible momentum traders have piled in given the volatility that shares have seen over the past week.
It's also important to note that the volatility came mostly from the article that recommends investors "short" Endeavor IP. Prior to that article, the shares had appreciated by approximately 40 percent over the past month.  Since the article came out, the shares have gained approximately 60 percent, likely because investors are realizing that the company does in fact have a bright future.
Rebuttal #3: Change in Control
This point probably doesn't even need to be addressed but I will just to make it clear. Endeavor IP filed a press release in June indicating their intent to become a global patent company. When a company changes direction (which happens more than one might think), it only makes sense that the board of directors would then seek out an individual with the proper experience and skills to lead the company on the new path. In this case, Endeavor IP appointed Dr. Cameron Gray as the Chief Executive Officer of Endeavor IP. Dr. Gray had extensive experience in the patent industry, where he served as the Senior Vice President of ICAP Patent Brokerage.
Rebuttal #4: Name and Symbol Change
Once again, name and symbol changes occur all the time.  There are four primary reasons why a company's symbol may change:
A corporate merger
A company name change
Shares have been delisted
Bankruptcy
Clearly, the last two reasons would not be a good sign. However, neither of those applies here. Corporate management made the decision to pursue a different business strategy and felt it was in the best interests of the company to change the name and symbol as a result. Investors can look to BlackBerry (NASDAQ:BBRY) as proof that not all name and symbol changes are nefarious in nature. In January 2013, the company formerly known as Research In Motion (NASDAQ:RIMM) decided to become BlackBerry and trade under the symbol BBRY. I don't think anyone would consider the company a fraud just because of a name and symbol change.
Rebuttal #5: Forward Split While All the Shares Were Insider-owned
Endeavor IP announced a 14:1 forward stock split effective as of September 2, 2013. A forward split does not increase the value of one's holdings. It simply increases the number of shares, and thus reduces the overall price for each share. The value of the company remains the same. Many actually consider a forward split positive for shareholders as it increases the liquidity in the underlying. This in turn allows shareholders to buy and sell more easily while typically receiving better fill prices at the same time.
The original article stating that Endeavor IP should be shorted also used non sequitur logic when comparing the company to two other failing stocks called Northumberland Resources (or, NHUR) and Sanborn Resources (or, SANB). The author pointed to two Financier Times articles that claimed that both stocks could see large gains in the future. Unfortunately, neither stock did. The author then claims that because Endeavor IP was promoted in the same publication, investors should short. I don't follow the logic given that Endeavor IP shares have demonstrated nothing but gains (except for the sell off caused by the author's own article.)
Now that all of the incorrect points made in the original article have been debunked, let's focus on why investors should consider investing in the company. A few reasons include the following:
Intellectual Property's Contributions to the U.S. Economy
Endeavor IP Business Strategy
Patent Acquisitions & Lawsuits
Market Potential for Endeavor's Patents
M&A Activity Demonstrates Premium for IP Companies
Intellectual Property Industry: Strong Growth
In April 2012, Secretary of Commerce John Bryson issued a report called "Intellectual Property and the U.S. Economy: Industries in Focus." The report analyzed the potential impacts on the economy because of companies focused on intellectual property and patent monetization. Some of the major finding included:
IP Intensive Industries contributed $5 trillion and roughly 40 million jobs to the U.S. Economy in 2010
IP Intensive Industries added roughly 27 million jobs (18.8 percent of all employment in the economy)
The highest IP growth rates were seen in copyright (2.4 percent), patent (2.3 percent), and trademark (1.1 percent).
The last finding is especially important given that Endeavor IP falls within the patent category. Given the obvious importance of intellectual property to the U.S. Economy, it would seem evident that Endeavor IP picked the right business strategy to pursue.
Endeavor IP Business Strategy
Endeavor has developed a diversified approach to patent monetization and is intent on pursuing the following 5 strategies:
Identify Emerging Growth Areas where Patented Technologies will Play a Vital Role
Contact and Form Alliances with Owners of Core, Patented Technologies
Effectively and Efficiently Evaluate Patented Technologies for Acquisition, Licensing and Enforcement
Purchase or Acquire the Rights to Patented Technologies
Successfully License and Enforce Patents with Significant Royalty Potential
Patent Acquisitions& Lawsuits
As mentioned earlier in the article, in May 2013, Endeavor IP acquired four patents. Two patents were acquired from Mesh Communications LLC and relate to wireless communication networks. In addition, Endeavor IP acquired two patents from Solid Solar relating to remote access energy monitoring systems and electric alternating current sensors for measuring alternating currents in circuit conductors.
In both cases, the patents entitle Endeavor to all rights, titles and interest in all related causes of actions and other enforcement rights as well as a royalty equal to 20 percent of the net revenues from any Enforcement Activities or Sales Transactions related to the purchased patents pursuant to the terms of a Proceeds Interest Agreement.
Enforcement is the key word in the above paragraph. Owning patents for the royalties is great but Endeavor IP will need to file lawsuits against companies that violate the terms of the protected technologies. Three important lawsuits that Endeavor has filed include the below:
On August 13, Endeavor filed patent infringement lawsuits against two defendants, Itron Inc. and Elster Solutions, LLC.  The defendants are accused of infringing upon the patent entitled "Wireless Communication Enabled Meter and Network."
On September 17, Endeavor filed a patent infringement lawsuit against ConEdison Solutions. The defendant is accused of infringing upon the patent entitled "Remote Access Energy Meter System and Method."
On October 15, Endeavor filed patent infringement against two defendants, Aclara Technologies and Sensus USA. The defendants are accused of infringing upon the patent entitled "Wireless Communication Enabled Meter and Network."
The ability to defend the patent rights is an important part of Endeavor IP's business strategy. The referenced lawsuits indicate that the company means business. As a result of Endeavor's vigorous defense of its patent rights, the company entered into its fourth settlement and license agreement on October 8. These agreements should provide a nice revenue stream going forward.
It's also important for investors to understand that all four patents would seem to relate to key, fast-growing segments of the technology space. In particular, research indicates that the patents relating to remote access energy monitoring could become extremely valuable over the next 5 years.
Market Potential for Endeavor's Patents
In August 2013, Transparency Market Research released a report showing how demand might increase for smart electricity meters.  In 2011, 25 million smart electric meters were sold. That number is expected to increase by approximately 500 percent over the next 7 years. Early analysis indicates that 148 million smart electricity meters are expected to sell in 2018, meaning an annual growth rate of nearly 19 percent. These 148 million meters in 2018 are expected to result in total revenue of $19.8 billion.
Endeavor IP's market capitalization is currently sitting around $40 million.  Given the value of the company's four patents, the expected demand in the related industries, and the company's expectation of acquiring additional patents in the future, it would seem that the company is off to a promising start.
M&A Activity Demonstrates Premium for IP Companies
The intellectual property industry has seen some dynamic growth and landscape change over the past few years. As companies have started to recognize the value of IP in the technology world, IP focused companies have been given a substantial premium to their businesses. The premium has been attributed because of the increase in the number of patent suits and the huge M&A deals that have taken place.
Perhaps one of the biggest deals was the acquisition of Motorola Mobility for approximately $12.4 billion in 2011 by Google (NASDAQ:GOOG). The acquisition price represented a 63 percent premium to Motorola Mobility's closing share price the day before the announcement. Another big M&A deal (although not for the full company) was Microsoft's (NASDAQ:MSFT) purchase of Nokia's(NYSE:NOK) phone business for approximately $7.2 billion. The deal included a significant price for licensing Nokia's IP.
While it's possible that Endeavor IP could see itself acquired at some point in the future at substantial premium, it's also important to note that several standalone companies that have seen their value soar over the past few years. One example is Vringo (AMEX:VRNG). Vringo is involved in the acquisition and licensing of IP across the world.  It is currently valued at approximately $260 million despite not generating any meaningful revenue yet. That premium has been assigned to it because of the future hope of revenue generation through defense of IP.
Additionally, shares of Vringo have more than doubled over the past 2 years, as seen in the chart below. It would seem that a similar fate could soon find Endeavor IP given the strength of its current patent portfolio and the hope of future acquisitions that are equally as strong.
Conclusion
It's important for investors to understand both the bull and bear side of an investing argument. I'm glad that the original article wrote his piece because it gave me the opportunity to offer my opinion on where I see Endeavor IP going in the future. Given that Endeavor IP is a micro-cap stock, investors should of course exercise caution and only invest what they can afford to lose. But given the strength of the industry and the incredible values being assigned to companies involved in patent defense, it would appear that the next couple of years should be very favorable for Endeavor.
James Ratz is a portfolio manager with Zebra Capital based out of Los Angeles. He focuses on providing actionable information to investors of all levels.
Don't Miss: Attack of the Drones: Amazon and UPS Want to Get Rid of the Delivery Man.