Enjoy the Housing Boom While it Lasts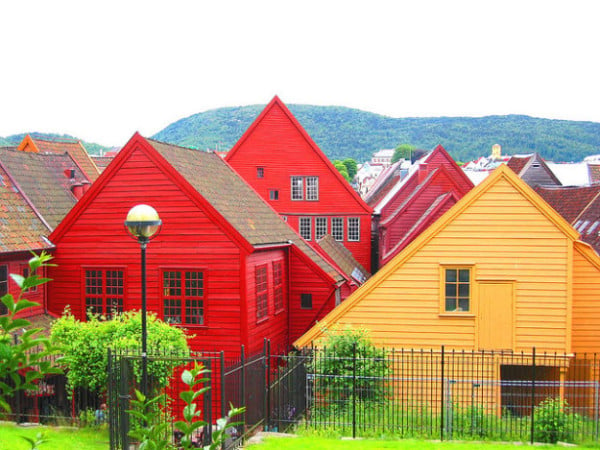 With a heavy amount of intervention from the Federal Reserve, the real estate market has rebounded from its worst levels of the Great Recession. Low interest rates and inventory levels have boosted home prices, while millions of homeowners are no longer underwater. However, the market should not become too complacent with the strong price gains.
The rate of annual home value appreciation continues to climb higher. Home values across the country jumped 5.4 percent year-over-year in May, according to Zillow. It was the second-highest annual rate of national appreciation posted in the past year. Compared to the previous month, home values in May gained 0.5 percent and have now increased or at least held steady for 19 consecutive months.
It has been almost a decade since home values last rose to current levels, but the rapid pace is not expected to last. Over the next year, U.S. home values are expected to rise 4.1 percent to about $165,448, according to Zillow's Home Value Forecast. A slowdown is expected to occur as inventory levels improve and interest rates bounce from all-time lows.
"Enjoy it while it lasts, because the housing market will undoubtedly look very different a few years down the road from how it appears now. Inventory constraints are beginning to ease in many areas as more listings and new homes come on line, which will ultimately help end this period of rapid annual home value appreciation above 5 percent. Additionally, as interest rates begin to rise from their historic lows, some demand may also ebb from the market as home purchases become more expensive to finance," said Zillow Chief Economist Dr. Stan Humphries, in a press release.
The National Association of Realtors recently reported total housing inventory at the end of May grew 3.3 percent to 2.22 million existing homes available for sale, representing a supply of 5.1 months. That is a slight decrease from the 5.2-month supply in April, and a 10.1 percent drop from the same month a year earlier, when there was a supply of 6.5 months. However, supply has increased from a dismal 4.2 months seen at the beginning of the year – the lowest supply reading since April 2005.
Rising interest rates are also becoming a concern for the real estate market. Treasury 10-year note yields jumped 40 basis points last week, the biggest jump since March 2003. The yield on 30-year bonds increased 28 basis points, the most since August 2009. On Monday, the trend continued as the yield on the 10-year rose above 2.63 percent for the first time since August 2011. Meanwhile, annual percentage rates at Wells Fargo – the nation's largest home lender – are near 4.8 percent for a 30-year fixed mortgage.
Humphries continues, "While we believe the housing recovery will remain strong, home value appreciation will slow down, and buyers in it for the short term could get burned if they assume home values will continue rising as they have unabated. A home should always be looked at as a longer-term purchase, which will help cushion homeowners against volatile short-term swings in value."
Many cities in America are experiencing price gains and should brace for a slowdown. Almost 51 percent of the 360 metros covered by Zillow posted home value appreciation between April and May. Furthermore, all but one of the 30 largest metro areas witnessed gains last month on a year-over-year basis, with the one exception being St. Louis. Half of those cities increased by double-digit percentages.
The top five biggest gainers were Las Vegas (28 percent), Sacramento (26.1 percent), San Francisco (24.2 percent), San Jose (21.8 percent), and Phoenix (21.3 percent).
Other price indicators are also showing gains that are not likely to last over the long term. According to the latest S&P/Case-Shiller index, home prices in 20 major cities for April jumped 12.1 percent year-over-year, the biggest gain in more than seven years. Meanwhile, the month-over-month gain in the 20-city index of 2.5 percent was the biggest increase in the history of the index.
Don't Miss: Are Rising Interest Rates Scaring Home Buyers?
Follow Eric on Twitter (@Mr_Eric_WSCS)