Enough Is Enough: Citigroup Sheds Messy, Alternative Assets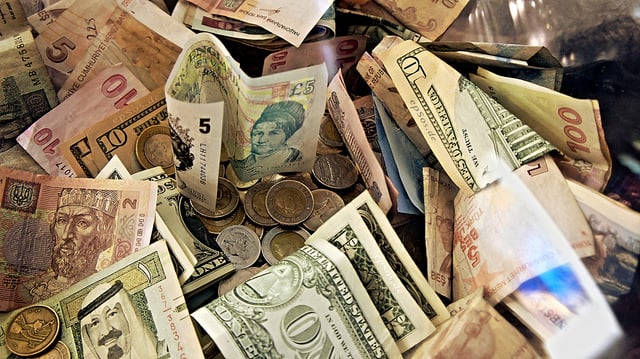 By July, Americans had poured $216.47 billion into so-called alternative investments, a new generation of complex investment products that includes hedge funds and private-equity assets. That flood of money shows how popular these alternative products have become with investors; what it does not show is how risky these investments can be, and that fact concerns regulators.
"With these things, it can be like giving a 6-year-old a circular saw," Brad Bennett, enforcement chief of the Financial Industry Regulatory Authority, told The Wall Street Journal. Most average investors "don't understand the risks they're taking." Because regulators fear that buyers do not understand the costs and risks associated with the alternative products, their scrutiny of sales practices used by securities firms and the general suitability of such investments has grown, and the officials have said they are planning to file civil enforcement actions by the end of the year.
Banks were first allowed to enter alternative investments because of legislation enacted in 1999.
Citigroup (NYSE:C) once operated a large and successful alternative investment business it began in 2001, Forbes reports. In 2007, it bought former CEO Vikram Pandit's hedge fund, Old Lane LLC, for $800 million. While Pandit then ran the bank's alternative-investments unit before becoming chief executive later that year, Old Lane was shut down, and the bank took a $200 million write-down.
When current Secretary of the Treasury Jacob Lew headed the unit — a position he held from 2008 through 2009 — it invested in a hedge fund that bet on the housing market to collapse. However, after Lew's tenure, it began to sustain heavy losses and it was split into pieces. Then, the alternative-investment unit began to come under fire for being outside the bank's core business.
But as recently as February 2012, the bank managed $18.6 billion in hedge-fund and private-equity assets in its Citi Capital Advisors unit, formerly Citi Alternative Investments, according to an internal memo reviewed by The Wall Street Journal.
Now, with the impending, new Dodd-Frank regulations that limit the amount of money banks can have invested in hedge funds and private-equity funds, Citigroup is preparing to exit the alternative investment business that has caused both regulatory and financial problems. The Volcker rule, which has yet to be finalized, forbids banks from investing in any funds they do not manage and limits the amount of money institutions can sink into private-equity and hedge funds to 3 percent of their highest grade of capital, Tier 1 capital.
In the past month, the bank has shed more than $6 billion in hedge-fund assets and private equities, an asset class consisting of equity securities and debt in operating companies that are not publicly traded on a stock exchange. On August 9, the bank sold a $1.9 billion emerging-markets hedge fund to its managers, sources told the Journal. Next, Citigroup sold a $4.3 billion private-equity fund called Citi Venture Capital International for an undisclosed price to the private-equity fund Rohatyn Group, the sources added.
These sales will leave Citi Capital Advisors with only a single fund — the $2.5 billion private-equity fund Metalmark Capital. However, the Journal's sources said the bank is also looking to sell that fund to its management, as well.
Citigroup also sold the majority of its hedge-fund business to Napier Park Global Capital in February, and it sold the remaining portion to EMSO Partners, the fund's management, in August.
Other banks are also shrinking their alternative investment holdings: JPMorgan Chase (NYSE:JPM) sold its $4.5 billion private-equity operation in June; Bank of America (NYSE:BAC) sold a $5 billion fund, North Cove Partners, in 2011 and a $1.4 billion fund, Ridgemont Equity Partners, in 2010; and Goldman Sachs (NYSE:GS) is considering limiting its investment in private-equity funds, according to the Journal.
Follow Meghan on Twitter @MFoley_WSCS
Don't Miss: Here's Why the Threat of Rising Bank Rates Worries Mario Draghi.