Eric Holder to Banks: No One Is Out of the Woods Just Yet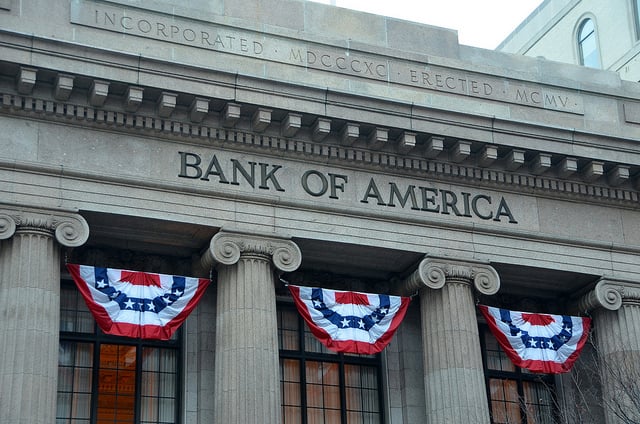 "My message is, anybody who's inflicted damage on our financial markets should not be of the belief that they are out of the woods because of the passage of time," Attorney General Eric Holder said in an interview Tuesday with The Wall Street Journal. "If any individual or if any institution is banking on waiting things out, they have to think again."
Not only is the Justice Department close to making a decision in numerous investigations into large financial companies, he added, but several new cases dealing with the financial crisis will be announced in the coming months. Beyond that brief statement, Holder declined to explain any specifics regarding those potential cases, including whether the charges would be civil or criminal. However, his meaning was clear — the federal government still has much to litigate.
Holder also gave a small peak into his future plans and how they would affect the Department of Justice's pursuit of those parties that have "inflicted damage" on the financial sector.
In the past, the attorney general has said that he does not plan to serve until the end of President Barack Obama's second term, and during Tuesday's interview, he said that he would not depart until making major charging decisions in the current investigations so that the litigation process would not be disrupted. As Holder described his schedule, he expects "to be here to announce a series of significant matters that we'll be bringing." However, his associates told the Journal that he could step down as early as this year.
The attorney general believes that his directive to United States prosecutors is clear. "Remain aggressive and pursue these kinds of cases." Yet, his legacy may be colored with a different sentiment than aggressive pursuit. Both Holder and the Obama administration have been criticized for not aggressively pursuing the senior executives that led the financial institutions involved in the economic meltdown.
There are other concerns for Holder's legacy as well. John Coffee, a law professor at Columbia University who specializes in white-collar crime and securities fraud, told the Journal that the five-year statute of limitations will likely prevent the Justice Department from successfully prosecuting the numerous market abuses that led to the financial crisis.
Still, the federal government is attempting to prosecute alleged misconduct in the mortgage-backed securities industry — where unchecked growth contributed to the housing bubble, which in turn, caused a credit crisis when the bubble burst and and financial institutions were stuck with securities that had lost much of their value.
For example, JPMorgan Chase (NYSE:JPM) revealed in a regulatory filing earlier this month that it was facing criminal and civil investigations by the Justice Department involving sales of mortgage-backed securities for 2005 to 2007, while Bank of America (NYSE:BAC) was charged on August 6 with with defrauding investors when it sold $850 million worth of mortgage-backed securities.
For both banks, these accusations make it more difficult for them to persuade investors that their legal troubles are in the past, which is exactly what Holder wants. In total, according to public filings and the Journal's sources, seven separate probes are looking into various aspects of JPMorgan's past operations, ranging from mortgage-backed securities during the housing bubble to the alleged manipulation of energy markets in California and the midwest.
When asked about the bank and its Chief Executive Officer James Dimon, Holder said he could not discuss specific cases. However, he did emphasize that, "No individual, no company is above the law. We don't investigate companies based on who a CEO is, but we don't avoid investigating companies based on who the CEO is, either."
Some cases have taken so long to unfold and to reach the decision-making point because of their sheer complexity, said Holder. "These are complex cases that require enormous amounts of effort to put together, but we are at a point — as you've seen, I think, recently — where the results of that difficult work is starting to bear fruit," he explained in the interview.
Prosecutors have also been pressured by top Justice Department officials to wrap up their investigations and Holder credited some of the progress to that stance.
 Follow Meghan on Twitter @MFoley_WSCS
Don't Miss: Home Sales Hit Best Level Since 2009.