EU-China Trade: Did This Agreement Solve Solar Subsidies?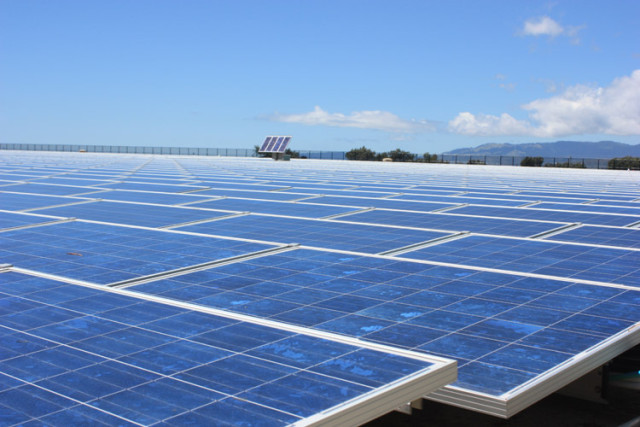 China and the European Union have resolved their increasingly tense trade spat, but not without revealing deeper problems that remain en route to more prosperous trade agreements between countries.
At center stage in the dispute are allegations of 'dumping,' whereby Chinese firms are subsidized by the government to such an extent that they are able to export their products at artificially low prices. Specifically, the solar industry has caused the most problems with the EU where, in 2011, solar panels made up around 7 percent of China's total exports to Europe.
This problem had prompted Europe to express concern, and announce that it would raise the tariff on solar imports from China to punitive levels around 47 percent, up from 11.8 percent previously. That move prompted the Chinese government to fire back at the European wine industry, arguing that dumping there was contributing to low wine prices in China. European wine exports to China totaled $980.7 million last year, and in countries like France, the industry is defining of the national economy.
However, the problem has found a solution from the two governments, even if some are feeling that it is inadequate.
Going forward, the EU and China have agreed to a minimum price that panels can be sold at throughout the bloc, set at 56 European cents per watt of solar energy produced. Chinese firms who choose to sell at or above the minimum price will avoid retribution from tax authorities. However, since it is voluntary, any firm electing not to sell at or above that price will still be slapped with protective tariffs.
Some European firms are not convinced this is going to address the problem. Milan Nitzschke, president of EU ProSun, told The Wall Street Journal that this was only a means to placate the Chinese. According to Nitzchke, prices would have to be in the ballpark of 16 euro cents per watt higher to avoid Chinese firms benefiting from dumping. EU Trade Commissioner Karel De Gucht maintained in a written statement that this was not the case, saying, "We are confident that this price undertaking will stabilize the European solar-panel market and will remove the injury that the dumping practices have caused to the European industry."
The EU has moved towards these tariffs at a time when business conditions and fiscal situations have made it impossible for bloc governments to compete with the Chinese government on this front. Austerity measures have rolled in subsidies, and having been accompanied by tax increases and other consolidation measures, firms in Europe now find themselves at a competitive disadvantage, with some going bankrupt.
Still, as Europe chastised Beijing over what is a valid trade concern, China was quick to point out that they aren't the only ones behaving dubiously. Wine subsidies do exist in Europe, and while the extent that they are comparable to solar 'dumping' is questionable, the industry is no doubt thriving from this. The European Commission's Common Agricultural Policy gave over 1.3 billion euros to producers in the countries where wineries are most prevalent in the EU. France, Spain, and Portugal took down the largest chunk of money, with struggling Portugal taking 37.2 percent of the funding. France's trade ministry called the proposed tariffs on European wine "reprehensible."
These spats illuminate the larger problems countries are facing when trying to engage in fair and free trade. Tariffs, a losing proposition for consumers, have resulted from governments manipulating the marketplace in a bid to make their firms more competitive. If one country can afford to subsidize more than another, tariffs are looked at as a means to make things fair. Yet in the midst of all of this, prices go up, firms go under, and there aren't any obvious winners, if any at all.
As the EU and United States head into free trade negotiations, both economic powers have plenty of pertinent material on hand from which to craft sensible and fair terms, which will allow international enterprises to engage and compete with one another.
Don't Miss: Dividends and Lending: EU Banks Wait on Europe.