EU: What Does the Banking Union Breakdown Mean for Markets?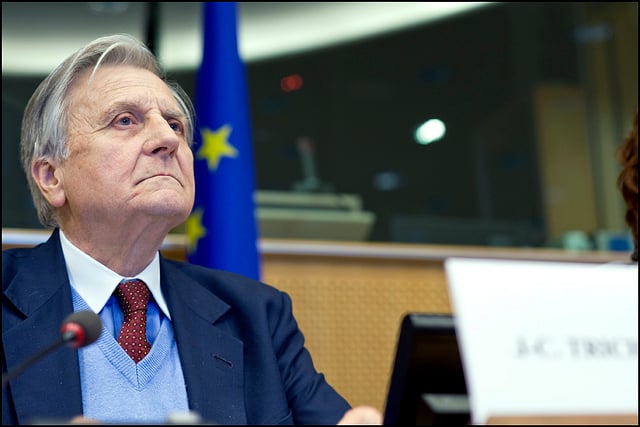 Talks have slowed over the banking union in Europe, leaving finance ministers in a precarious situation as they try to sort out the disagreements before markets falter.
Disagreements about who pays when a bank fails are heated, with the current proposal advocating that shareholders, then junior bondholders, then senior creditors and finally, in exceptional cases, depositors with more than 100,000 euros bear the costs of failure. Britain, France, and Sweden worry that imposing losses on larger depositors could enable bank runs, and want individual freedoms for countries in determining what steps to take in the case of failure.
Germany, though, sees things differently, and wants uniformity from the outset so as to not put some banks at a competitive disadvantage.
Germany also worries that as the bloc's most prominent economy, it will be on the hook for failing countries should the banking union be put into place. One law proposed, the Single Resolution Mechanism, would see a fund created by bank fees used to close down failing banks, with one authority deciding which banks are to be shut down. This legislation must be agreed upon with the European Parliament, where it is unable to even be discussed until the ministers can agree upon a common position. This has yet to happen.
The market is getting increasingly shaky, with United States Federal Reserve Chairman Ben Bernanke indicating ever more strongly that he is going to wean off quantitative easing at the end of this year. Coupled with the breakdown in talks over the banking union, the European Bond markets are in a tough spot, though the losses so far have been only modest. German Finance Minister Wolfgang Schaeuble commented that, "We shouldn't be lulled by the current calm in the markets; rather, we should quickly ensure that we're prepared for every eventuality."
Nicholas Spiro, managing director of Spiro Sovereign Strategy, feels that the future of the euro crisis won't be propped up by free global cash from the U.S. Fed much longer. In fact, he says that, "Euro-zone leaders can no longer count on market complacency to help them muddle their way through the crisis." As markets adjust to a world without quantitative easing, the economic reality of Europe will become even more of a factor, as there will be no mitigation of reality from the U.S. central bank. Markets will look towards substantial progress from European leaders in avoiding future crises.
Greece continues to cause headaches for the euro zone, as it has been slow to implement the reforms required by its bailout funds, and recently the coalition government there has been cut short one party. The Democratic Left departed the government in Greece over a dispute regarding the future of Greece's public broadcasting company, which has been closed in favor of creating a smaller, leaner organization.
France's finance minister seems optimistic, though. Pierre Moscovici claims that he has "no doubt" that an agreement will be reached this week, while Irish Prime Minister Enda Kenny says that a lack of agreement "would be a poor signal of both credibility and trust" for the European Union.
Spanish 10-year bonds remained below 5 percent today, despite ticking over briefly for the first time since April 2. Ten-year Italian bonds moved up to 4.69 percent, up 7 basis points.
Don't Miss: Is China Preparing to Adjust its Monetary Policy?