Europe Struggles: Banks Closed 5,500 Branches in 2012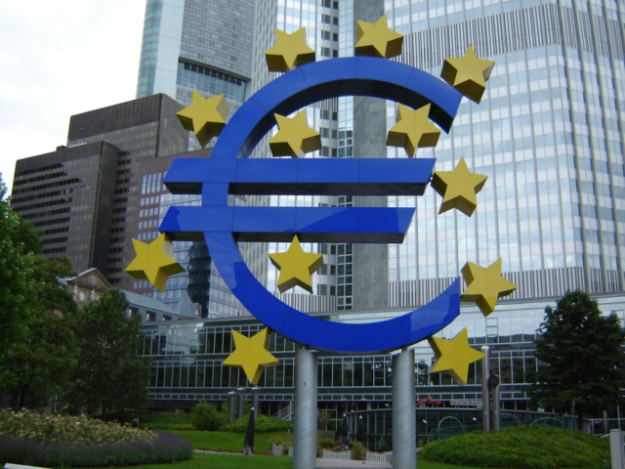 At a time when lending is precariously weak in the euro zone, the continent has seen 5,500 bank branches disappear across Europe in 2012 following a tide of unemployment and weak economic activity, Reuters reports. 2011 wasn't much better, either — the continent suffered closures of 7,200 banks.
So while this past year saw a slowdown in the contraction of bank branches, it is still at least partly representative of a fundamental truth plaguing the European economy: banks are not  lending, and consumer spending remains unable to shake the slump that it's in.
Banks in many of the continent's more precarious economies are at the heart of the problem. In Italy, banks received a credit downgrade over the summer, Bloomberg reports, as loads of bad debt, more stringent capital rules, and a weak Italian consumer base have forced the country into a position where doling out cash is more than it can afford right now.
Leaders in many of the major European countries have called on their banks to get businesses the money they need to keep operating, but with retail sales faltering, one cannot help but wonder what the banks would be achieving with their money. According to Reuters, retail sales volumes fell 0.5 percent through the month of June for Europe, though gasoline sales did tick up.
The European Central Bank also took action in July, relaxing rules surrounding derivatives so that banks might more easily package loans into assets that investors are willing to purchase, The New York Times reports. By doing this, the ECB hopes to allow firms to free up capital tied to expansive debt and get the ball rolling on a new generation of lending.
Marie Diron, an economist who advises the consulting firm Ernst & Young, told The New York Times that ECB head Mario Draghi's latest move "Is very small, though. [It's] hardly going to be a game changer." According to Diron, the move will cause only 20 billion euros to be tapped out of a larger existing pool of assets worth in the ballpark of 15 trillion euros.
Banks have retained some caveats on these relaxations, as financial regulations remain the focus of many world economies in the aftermath of the financial crisis. The ECB will only tolerate asset-backed securities only if information is made available to bank clients through an electronic database, and is not acknowledging securities that have been securitized more than once, the Times reports.
The bank closures demonstrate the minimal effect most policy is having on turning the state of European finance around. It seems that until there is a more fundamental correction brought about — either through policy reforms across the bloc or by time alone — lending and banks will remain on the decline, and Europe will continue to struggle to pull itself from recession.
Don't Miss: Here's Why the Housing Market Is Cooling Off and Why It's OK.