European Banks Trim Employees as Regulations Tighten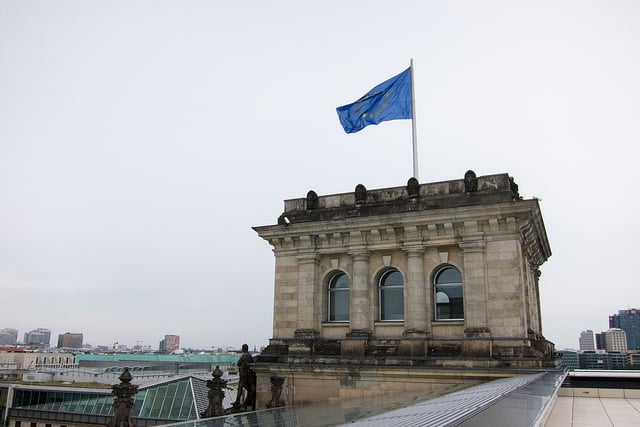 European banks have taken a hit in their employment numbers as the region's economy enters into the first phases of recovery, Bloomberg reports.
While good economic data may be a cause for celebration among politicians, even the best news of late has not come across as positive for the future of large investment banks in Europe. Between additional government regulations, new guidelines, and a downturn in many profitable areas of business, investment banks have found themselves in a squeeze. Fewer streams of revenue and higher costs have left many firms no choice but to trim positions from their ranks, leading to significant losses of employment in the sector.
Since 2011, employment levels in the financial lending industry have sunk by 7 percent, according to Reuters. Projections by several recruiters in the London area suggest that next year's declines could easily be over 5 percent, with some believing that the drops could reach the 15 percent threshold. If the industry made cuts of that caliber in the coming year, employment in the sector would have dropped by more than 20 percent between 2011 and 2014, the news service says.
The greatest part of the cuts have come in departments regarding so-called "fixed-income" transactions. Encompassing government bond services, commodity trading, and currency exchanging, fixed-income activities comprise nearly half of the investment revenues of banks like Barclays and Deutsche Bank. Fixed income employment has been particularly hard hit of late, with cuts over the course of the last year totaling as much as 12 percent for European firms.
Deutsche Bank recently announced that it would be shutting down its commodity department, which will most likely lead to the trimming of around 200 positions. The company cited a tougher regulatory environment, diminished profit margins, and declining volumes as the primary reasons for its departure, Bloomberg reports. Bank executives put a positive spin on the move, saying that it represented a better deployment of the company's capital resources, but most in the industry are sure to see the change as one designed to cut losses rather than to exploit other opportunities.
Banks in the region are facing a set of other factors that make it difficult for them to survive in European markets, let alone to compete on the international scene. The Basel III regulations, which are set to phase in over the coming years, mandate that banks keep a leverage ratio that is more conservative than what many have used in the past. In addition, several major banks have fallen short of their capital ratios, meaning they will need to raise capital soon. Estimates for the total capital shortfall among all European banks range as high as 280 billion euros, according to Bloomberg.
Another factor that banks must consider is that the European Central Bank is preparing to assume its oversight role as a supervisor for the region's banking industry. With stress tests and an asset quality review looming sometime in 2014, banks don't have a lot of time to clean up their balance sheets to international standards. For better or worse, bankers in the eurozone are beginning to realize that their situation is becoming desperate, all as revenues continue to flounder.
Don't Miss: 7 Ways Banks Failed Mortgage Settlement Compliance in 2013.