European Finance Ministers Inch Toward a Banking Resolution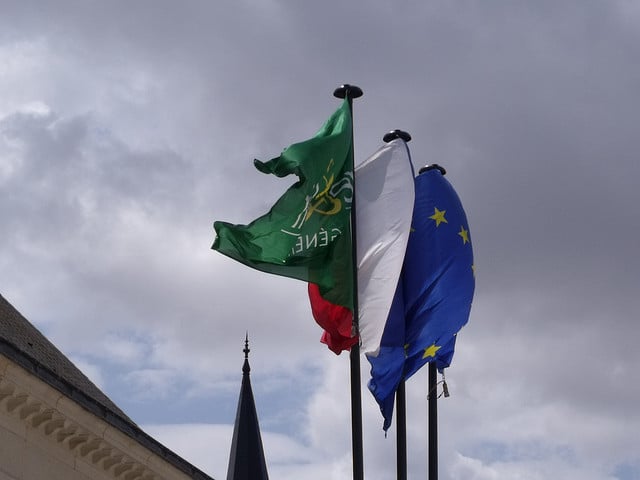 European finance ministers have reached a tentative agreement on the basis for a plan to help ailing banks across the continent, CNBC reports. The plan for a so-called Single Resolution Mechanism would help banks that need additional funds to cover holes in their balance sheets. The first step for banks would be looking to their largest depositors for the money.
Then, various national funds would be consulted. Only after national funds are exhausted would a communal fund be available for banks. Over time, the national funds will be pooled into the communal fund, gradually giving way to a European fund for banks within ten years.
This could lead to a common fund for European banks totaling some 55 billion euros. In one way, this is a big win for those who were arguing for a pan-European philosophy at the meeting, saying that one, central source of money is needed to help stave off the bailouts that were seen in countries such as Ireland and Cyprus. However, it is not as if those who advocated for national and regional solutions were completely ignored; the plan seeks to incorporate national funds so that the burdens are not unduly placed on countries whose banking systems have fewer problems.
Among those who had been advocating for a regional solution were representatives of northern European countries such as Germany and Finland. The most common argument against a common fund is that it could lead to taxpayers in countries that are financially successful — such as the aforementioned northern European nations — funding defaulted banks and loans in countries where banks have made bad choices, in effect providing a legal framework for future bailouts without giving them the unwanted nomenclature of such a label.
With talks set to resume next week as to some of the specifics of the plan, a deal is hoped to be agreed upon formally by the end of the month. This comes not a moment too soon, as the European Central Bank prepares to rigorously examine the region's banks with a series of stress tests over the coming weeks. An asset quality review will also be part of the bank's program to identify weaknesses in European banks' balance sheets.
With the central bank set to adopt its role in the Single Supervisory Mechanism, and the Single Resolution Mechanism now seemingly close to becoming a reality, two of the three central tenets of a European Banking Union are currently in place. The third pillar — a common insurance scheme for deposits — is yet to materialize, and it is unlikely that such a measure will be in discussions before next year.
Don't Miss: Greek Unemployment Remains Startlingly High.