European Finance Ministers Reach a Banking Deal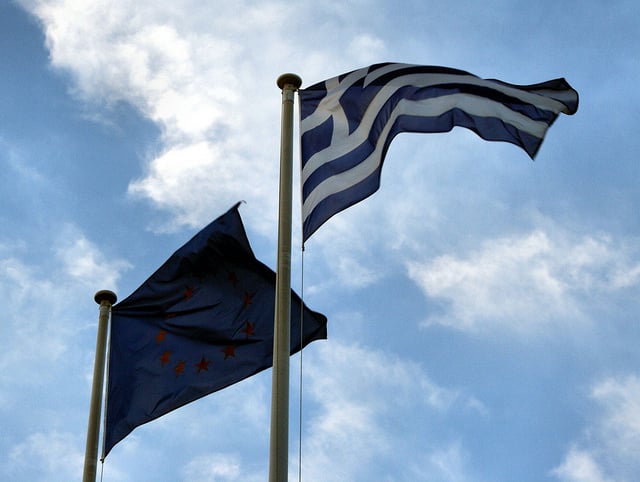 European finance ministers have agreed to a deal that would provide funds to failing banks across the eurozone, Reuters reports. In a move that some have called the biggest step forward for the European Union since the introduction of the euro, the region's finance ministers have officially come to an agreement over the procedure for dealing with banks that need to find additional sources of capital.
According to the plan, several different groups, including the European Commission and a new agency that will be established for the purpose, will have to sign off on a bank's application to the central fund before common money for loans can be accessed.
This has been criticized by some, including European Commissioner Michel Barnier, as being too cumbersome, especially in the case of an emergency. Barnier noted that in his original formulation of such a scheme, banks could obtain funding on a virtually immediate basis if circumstances were dire. In the new plan, delays due to the bureaucratic nature of checks and balances would be inevitable.
Countering Barnier's opinions all the way has been German Finance Minister Wolfgang Schaeuble, one of the chief formulators of the new plan. He has noted that approval under the new plan could be obtained in as little as a weekend, plenty quick enough for a troubled bank that finds itself on the ropes.
Schaeuble has been one of the champions of a national resolution scheme all along. Under such a plan, banks would look to funds provided by their own government — rather than those found in a single, centralized fund — for help if they could not raise sufficient capital themselves. However, Schaeuble has recently been more willing to compromise on some of the terms behind the creation of a so-called Single Resolution Mechanism, instead looking to curb its power by making it more difficult to access and by phasing in its existence over the course of the next 10 years.
Jeroen Dijsselbloem, the Dutch finance minister, called the plan a victory for national planning rather than pan-European ideology in comments made after the agreement was reached. He noted that it will be banks and then the investors in those banks who will take the first and second blows when financial institutions fail, with government funds only being used as a last resort.
This is welcome news to those who are tired of hearing about taxpayer-funded bailouts across the eurozone, as common funds were used in the plans to restore Spain, Ireland, and Cyprus's banking systems to working order. Now, the finance ministers' plan moves on to the European Parliament, where it is expected to face some opposition from those who want a more expedient, centralized system in place in the short term.
More from Wall St. Cheat Sheet: