European Parliament Approves EU Funding Until 2020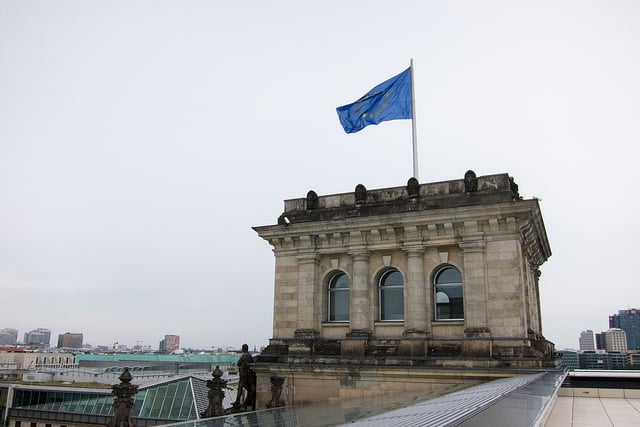 The European Parliament has approved a 7-year budget that will cover the time span between 2014-2020, EU Observer reports. Under the budget, the total amount of money approved for use by the European Union during the 7 year period will be 960 billion euros. This represents a slight decrease from the sum that was appropriated during the period that will terminate at the end of this year — adjusting for inflation — marking the first time that the EU has had less funds to deal with rather than more in the history of its modern existence.
The drive to limit spending was led by some of the area's largest member states — including the United Kingdom and Germany — who also bear the brunt of the international organization's expenses. With austerity being the catchphrase of so many countries struggling to reign in public debt, it only seems logical that international organizations also be subject to some cost-cutting measures.
Those who were opposed to the budget cuts have claimed that most of the money goes toward helping build infrastructure in the areas weaker economies and toward helping farmers, two groups that need funding the most at this point in time. When push came to shove, however, the budget was supported by a resounding majority of the European Parliament, meaning that an acceptable compromise was reached for a good number of the body's members.
It's not as if the opponents of a lower budget didn't get some leeway from government representatives in drafting the budget. One measure that was included is a consideration of 15 billion euros to plug spending holes in the 2013 budget, a problem that needs to be dealt with on an immediate basis.
Another provision includes a mandatory series of measures in 2016 to reconsider the budget for the last several years of the 7 year period. This would give some time to see the impact of the reduced funding and decide whether additional money needs to be appropriated for use by the EU. This is seen as a major victory because it means that the later parts of the plan are not necessarily binding, leaving at least some wiggle room for those who would like to see a greater budget in future years.
One program that did get the green light for strong financial support in the coming years is the Erasmus student exchange program, which promotes international studies for students across the region. The program has been successful in illustrating the cultural and educational benefits that can come from have borders and governments that are more interested in cooperation than in protectionism, exactly the values that the EU stands for.
Don't Miss: Housing Market Keeps Building on This Losing Streak.