European Recovery? Property Investment Picks Up in Spain and Italy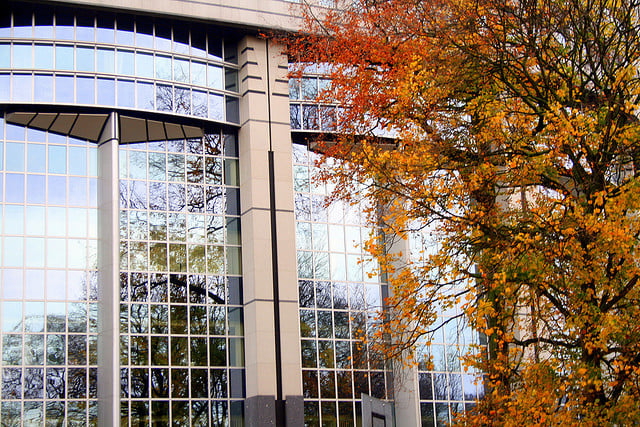 Property investment is on the rise in some parts of Europe, if only by institutional investors, but the move represents a much-needed flow of capital into cities that have been otherwise struggling.
After the bubble burst in the Spanish housing market in 2008, the country has been notoriously lacking in investment in that area since high unemployment and other larger factors have prevented a substantial recovery in housing prices.
Now though, the private sector is giving the government a gift as Axa Real Estate Investment Managers, the largest European property fund manager, bought office buildings from Barcelona's government for 172 million euros. This is both much-needed cash for a stretched public sector as well as a start in redeeming property values. The real estate investment business is a division of a larger insurance outfit run by Axa — the group previously rejected the idea a year ago, when it first considered it.
Anne Kavanagh, head of global asset management for Axa, told Bloomberg that things have changed, noting: "There was too much uncertainty in the market at the time. There's an indication now that we're at or near the bottom, even though there might be more volatility ahead."
Being considered at or near the bottom is likely a victory for a struggling Spain, and Europe in general: The International Monetary Fund recently said it underestimated the scope of the recession.
The outside investment could help in other ways, too. As foreign capital finds its way back into Spain, banks that have been stringent in lending may be strengthened by the sight of other investors entering the waters. If banks begin to lend to businesses, commercial real estate could see a larger, more holistic boost in prices as enterprises begin to need the space.
However, this is no certainty. Banks across the globe are dealing with higher capital rules and the tapering of the U.S. Federal Reserve's quantitative easing program, which has broader implications for liquidity across all markets. It also makes the future of interest rates less certain, as rates have spiked in the U.S. before slightly edging back down since Federal Reserve Chairman Ben Bernanke's June 19 comments about tapering.
This kind of foreign disruption, coupled with a still weak domestic economy, could keep Spanish banks out of the game a bit longer, though Axa's move into the real estate market in Barcelona is certainly a good start.
The IMF has also been trying to get Spanish banks to pick up their pace of lending in the face of capital requirements, urging them to cut dividends and issue new share offerings in order to increase their cash flow while complying with rules intended to prevent over-leveraging.
Spain is not alone in getting the outside capital. Italy has been noticed by investors, especially since the government there has stabilized and become more active since the election of Prime Minister Enrico Letta. Uncertainty over government competence has been a theme for investors and bailout lenders for Greece and Portugal, and Italy's increase in consumer spending and political stability has brought in people willing to bet on property there.
Allianz, Europe's largest insurer, bought a stake in buildings in Rome and Milan in June, its first purchase in the country in five years. Magali Marton, head of continental European research at DTZ, told Bloomberg that Italy is even more lucrative than Spain at the moment, explaining that the industrial sector is strong there, and the supply of buildings not so great.
As Europe continues to be one of the biggest drags on global growth, the interest in properties for countries like Spain and Italy could be the turnaround certain markets need. Banks desperately need to follow suit with lending to pick up investment, and as political conditions sort themselves out, that may become more of a possibility. Until then, investors like Axa are taking a calculated risk in thinking that the worst has passed in Europe.
Don't Miss: 10 Cities With the Highest Home Price Increases.