European Recovery: Recession Ends, but Continent Still Struggling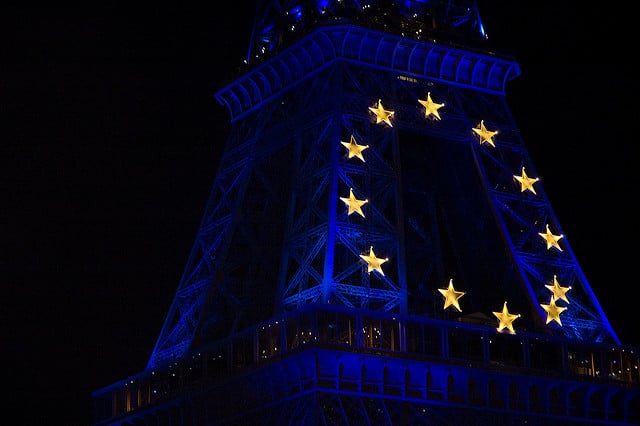 Optimism over the end of the European recession may be a bit hasty, as the economically challenged continent still faces plenty of headwinds en route to finding growth that will actually be felt by the people.
The jobless rate is thought to have stayed constant at a record high of 12.2 percent last month, even while economists are calling the recession over, and a separate survey shows unemployment actually rising in the coming months. Yet, consumer confidence and a manufacturing survey largely anchored by Germany both have the seeds of optimism taking hold among investors and economists, if not among the European public.
Economic confidence did rise this month, reaching 92.5, up from 91.3 in June, and business confidence in Germany rose as manufacturing rebounded following losses in exports earlier this year.
Perhaps the notoriously pessimistic attitudes of the French are most accurate, where the public response was less than amicable when socialist president Francois Hollande told the country that growth was imminent. French consumer confidence remains weak in the face of record unemployment for the country, where over 3 million people are out of work. Taxes are high and business conditions remain questionable. Most recently, Michelin & Cie announced it would close a plant that produced heavy truck tires in France, eliminating 730 of the 900-some jobs there.
In an interview with The New York Times, Michel Corbez, an antique shop owner, spoke about the progression of taxes in one of Europe's most important countries. "It's clear the government is desperate for money. But we are being taxed so much, we feel like we are left with very little. It makes you think they don't know what they're doing." Specifically, Corbez noted that he used to pay 350 euros annually in taxes on his business five years ago. Now, he says, annual taxes have soared to 6,000 euros — a tall burden for a small business owner trying to make a living.
France isn't alone, as Germany has its own problems too. While manufacturing data improved a bit recently, the economic leader of the EU is worried about the Chinese slowdown, to whom it exports a great deal. With major companies like Volkswagen trying to compete and thrive in the world's number two economy, a slowdown in consumption is likely to sting German enterprise.
Greece and Spain are still coping with unemployment well over 20 percent, and Italy had its credit downgraded earlier this month, and two of their major banks along with them. The S&P subsequently revamped its growth estimate for Italy, predicting that the country would contract by 1.9 percent this year.
The International Monetary Fund has also repeatedly scaled back its predictions for global growth, in part due to a Europe they "underestimated." According to the IMF, the recession is deeper than previously thought. When coupled with the cooling of the boom in China, this prompted a reduction from 3.3 percent growth to 3.1 percent growth this year.
While metrics such as economic confidence have buoyed expectations for Europe, it's hard to overlook the looming economic struggles facing each country, as the bloc searches for singularity and growth, and the talk of an ending recession isn't really all that tangible to the people in France or Greece losing their jobs in the coming days and weeks.
Don't Miss: What Should Investors Expect from the Federal Reserve?