European Recovery: Retail Sales Falter, Proving There's More Work to Be Done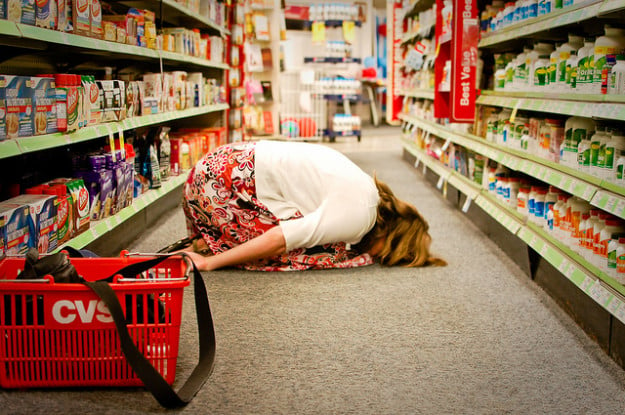 Despite stronger PMI numbers recently, Europe isn't quite out of the woodwork yet as the continent continues to lumber towards economic recovery. Orders for European businesses declined at its slowest rate in two years, and in the United Kingdom, businesses are really gaining momentum while the metric grew at its fastest rate since 2006 from June to July.
Retail sales remain weak, though, illustrating one of several pressing problems the EU faces in undertaking a sustained and tangible recovery. Lending and capital requirements also put stress on market makers and growers of businesses as banks are still being stringent in high risk areas, trying to cope with stricter capital rules imposed on them from regulatory authorities.
Bloc leader Germany took a noticeable blow to its sluggish yet growing economy with a 1.5 percent drop in consumer sales, offsetting positive manufacturing data from the end of July. France, despite record unemployment, found a bit of pick up in this area with consumers spurring an uptick in retail trade there.
Peter Vanden Houte, chief euro zone economist at ING, told Reuters that this isn't a sign of any larger problem."The negative retail sales growth figure in June is probably just a correction after the strong increase in May and not the start of a renewed downward trend," he said. However, while it may not illustrate a path towards contraction, it does indicate bumps on the road to growth should governments become effective in tackling the problem.
Austerity measures and tax increases to offset soaring debts in European countries have contributed to the lack of forward motion in Europe, and last month Fitch downgraded France's credit rating because the country is slow to implement sound structural reforms that will both make it more competitive and draw down its debt — which Fitch forecasts will top out at 96 percent of GDP next year.
Italy is also in the same boat, getting a knock down in credit rating along with some of its flagship financial institutions as the economic picture there is largely weak. The central bank in Italy called for a 1.9 percent decline this year, and a recent statement by an Italian health official has actually illuminated concerns of economically related suicides in the recession-laden country.
The weakness of lending has been a reoccurring theme for the EU where the International Monetary fund tried to address the problem in Spain earlier last month. Capital requirements have weighed on banks, both in their stock performance and in the public discourse about regulations, particularly in the U.K. where accusations of banks 'bamboozling' lawmakers has created a contentious public atmosphere surrounding the issue.
The United Kingdom continues to be a bright spot for the economic hopes of Europe as indicators there have been on fire recently. However, increasingly unfavorable public sentiment towards the EU will see the country vote on a referendum to leave or stay in the world's largest economic union, and polling shows that business owners in particular tire of the increasingly complex web of compliance cast upon them from Brussels. The EU is moving towards growth, and while recovery is predicted next year, larger problems have yet to be tackled before sighs of relief are in order.
Don't Miss: Is Obama Waging War on the Coal Industry?