European Union's Credit Rating is Downgraded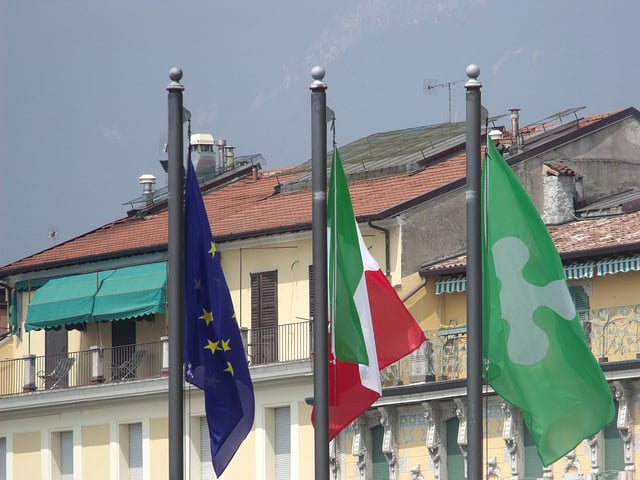 Standard & Poor's has downgraded the credit rating for the European Union from AAA to AA+, Reuters reports. The credit rating agency made the move amid fears that the bloc could fall short on financing over the coming years. With the region's outlook already demoted to "negative" as of several months ago, many analysts are not surprised by the move, especially in the wake of demotions of member states such as France and the Netherlands.
European officials have been quick to express their dismay over the move, saying that the decision was unwarranted and is out of line with the facts of the matter. Olli Rehn, the European commissioner of economy and monetary affairs, said, "All member states have always and also throughout the financial crisis provided their expected contributions to the budget in full and in time" in his argument for why the move was historically unjustified, the Associated Press reports. Meanwhile, other EU officials have pointed to speculations about Greece leaving the euro that turned out to be false as evidence that the naysayers were taking matters too far.
S&P explained its motivation for the downgrade in two different ways. One problem with the EU is that some of its smaller member states — as well as those that continue to experience economic hardship — may have trouble meeting their financing commitments over the coming years. With the union using a seven-year budget plan, any deviation in contributions by member states forces other countries to pick up the slack.
In addition, the U.K. is scheduled for an in-or-out referendum, which is to be held sometime in 2017, according to the AP. Though there is still uncertainty surrounding plans for the vote, such a measure could threaten the stability of the eurozone if the United Kingdom does decide to lessen ties with the bloc. Despite such an occurrence being years in the future, S&P has assessed the potential impact from it in its most recent downgrade already.
A different concern has also arisen with the European Union's borrowing habits. Though the EU is not technically a sovereign state, it does have the capacity to borrow money. Currently, its outstanding obligations are approximately 56 billion euros. While most analysts do not seriously question the capacity of the bloc to pay back its debts, it still carries quite the burden from a budgetary perspective, the Associated Press reports.
The move comes on the heels of an agreement by European finance ministers that brings the bloc one step closer to a banking union. According to the plan, failing banks across the eurozone will have to be bailed out first by investors and creditors, then by national funds, and only afterward by a central pool of money. The agreement did not factor into S&P's decision, given the timeline of the two announcements.
More from Wall St. Cheat Sheet: